A better experience. To make a compelling electric craft, we had to rethink boats.
Instead of punching its way through the waves, C-8 flies in silence above the surface.
Instead of following trend of larger motors, we went for efficiency by building a pod motor optimized for hydrofoiling. Instead of creating huge swells, C-8 leaves no wake behind.
The most advanced electric boat battery pack ever comes from… a car. Candela C-8 Polestar Powered uses the same 69 kWh pack as the Polestar 2 electric performance fastback.
Polestar batteries also bring DC charging to the table, which means C-8 now combines the longest electric range with the fastest charging times. The result is the longest-range electric boat on the market, by a factor of two.
Electric hydrofoiling makes the C-8 the only electric boat with real range at speed.
Hydrofoiling unlocks the potential of electric boats. Enjoy close to double the effective range compared to conventional electric boats, when traveling at speeds above 20 knots.
Racing car meets flying carpet.
Pull the wheel hard, and you'll feel the driving sensation of a racing car, thanks to instant feedback, fly-by-wire steering. Combined with the hydrofoil's silent, magic-carpet ride in rough conditions, the C-8 offers a superior experience at sea.
Candela C-8 comes in three
different versions:
Daycruiser
Hardtop
T-Top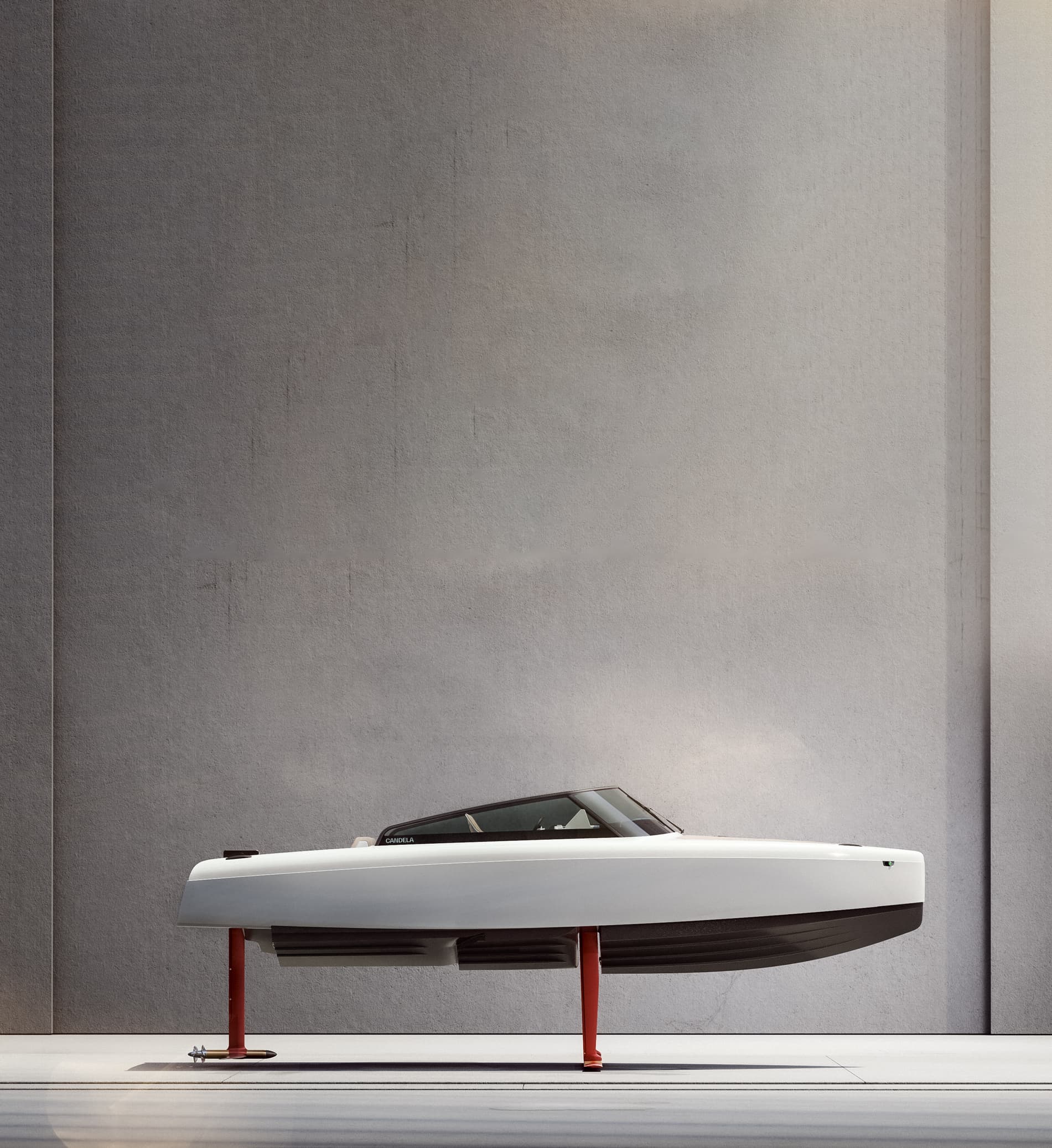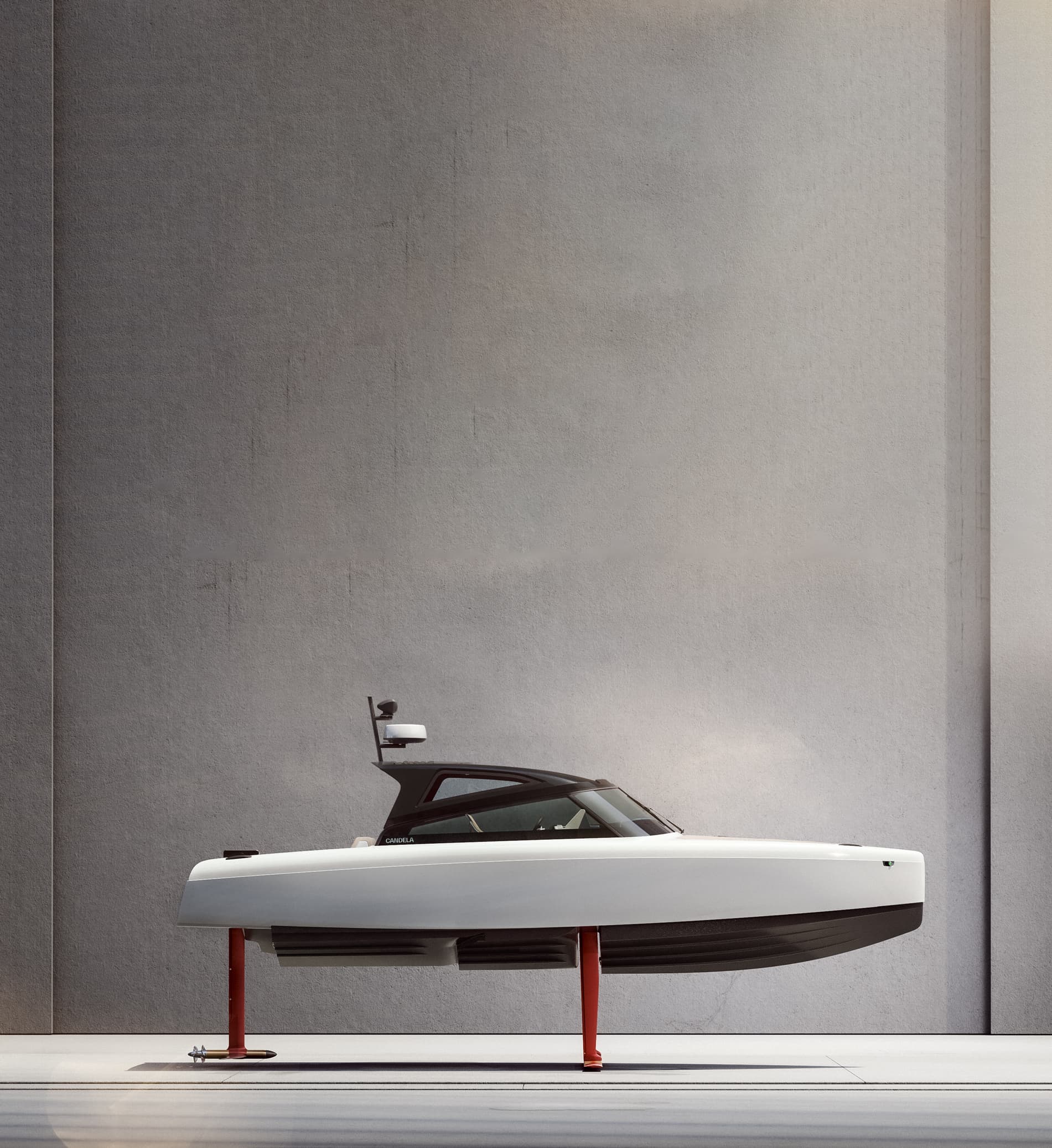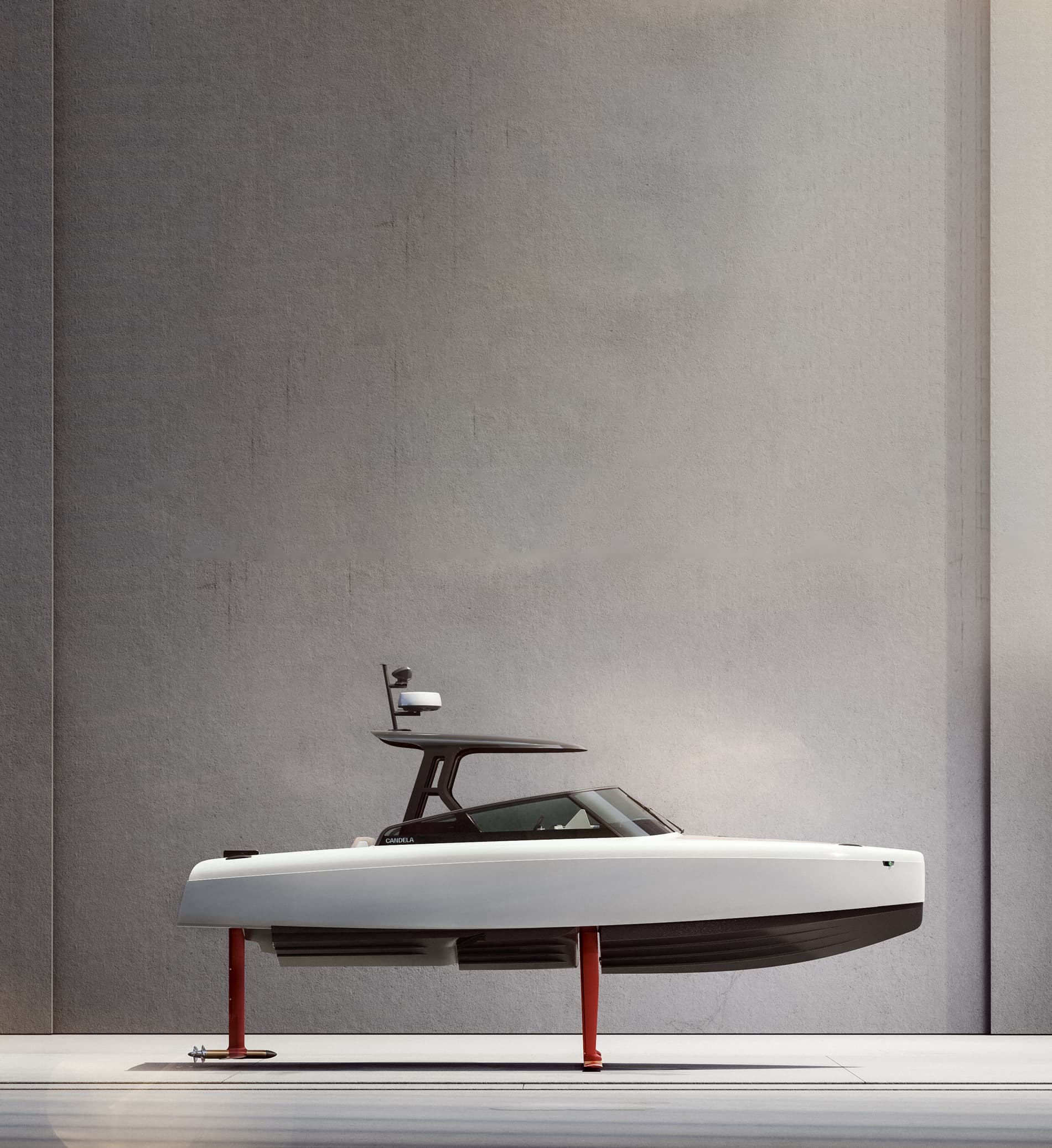 C-POD
A completely new type of boat necessitates a revolutionary take on a century old concept; the electric motor.
Flight controller tech
Similar to a modern quadcopter drone, the C-8 intelligently senses it's position relative to the surface of the water and adjusts accordingly.
The world's first foiling electric boat
Hydrofoils are constantly and automatically adjusted by the onboard Flight controller, to maintain a superbly stable ride in all weather conditions.
Avionics
The Flight Controller uses different types of sensors to measure the boat's position, speed, and acceleration in six degrees of freedom to create a precise and stable hydrofoiling experience.
The C-8 is a game changer in the electrification of boats. C-8 combines efficiency, unbeatable comfort, and a minimal environmental impact.
The Candela C-POD is the most efficient and longest-lasting boat motor ever built.
The retractable C-FOIL system makes C-8 a true no-compromise electric boat.
A computer on the water – the Flight Controller powers the hydrofoiling experience of the C-8.
The retractable C-FOIL system makes C-8 a true no-compromise electric boat. In shallow mode, the foils and Candela C-POD are protected by the hull. In extreme weather conditions that prevent foiling, C-8 can be driven as a conventional boat, albeit with reduced range.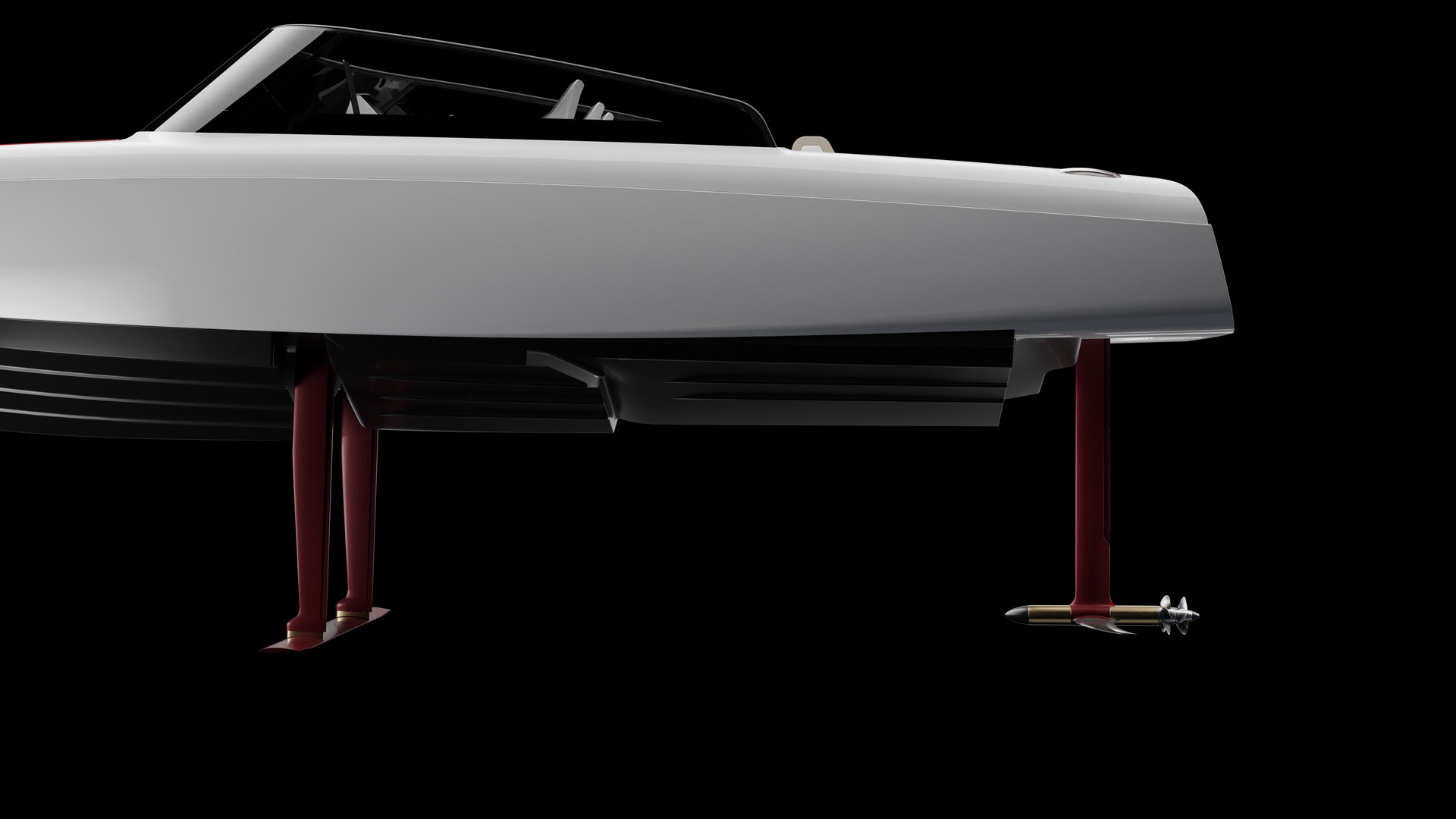 Foiling mode for all speeds above 16 knots. Highest efficiency, longest range.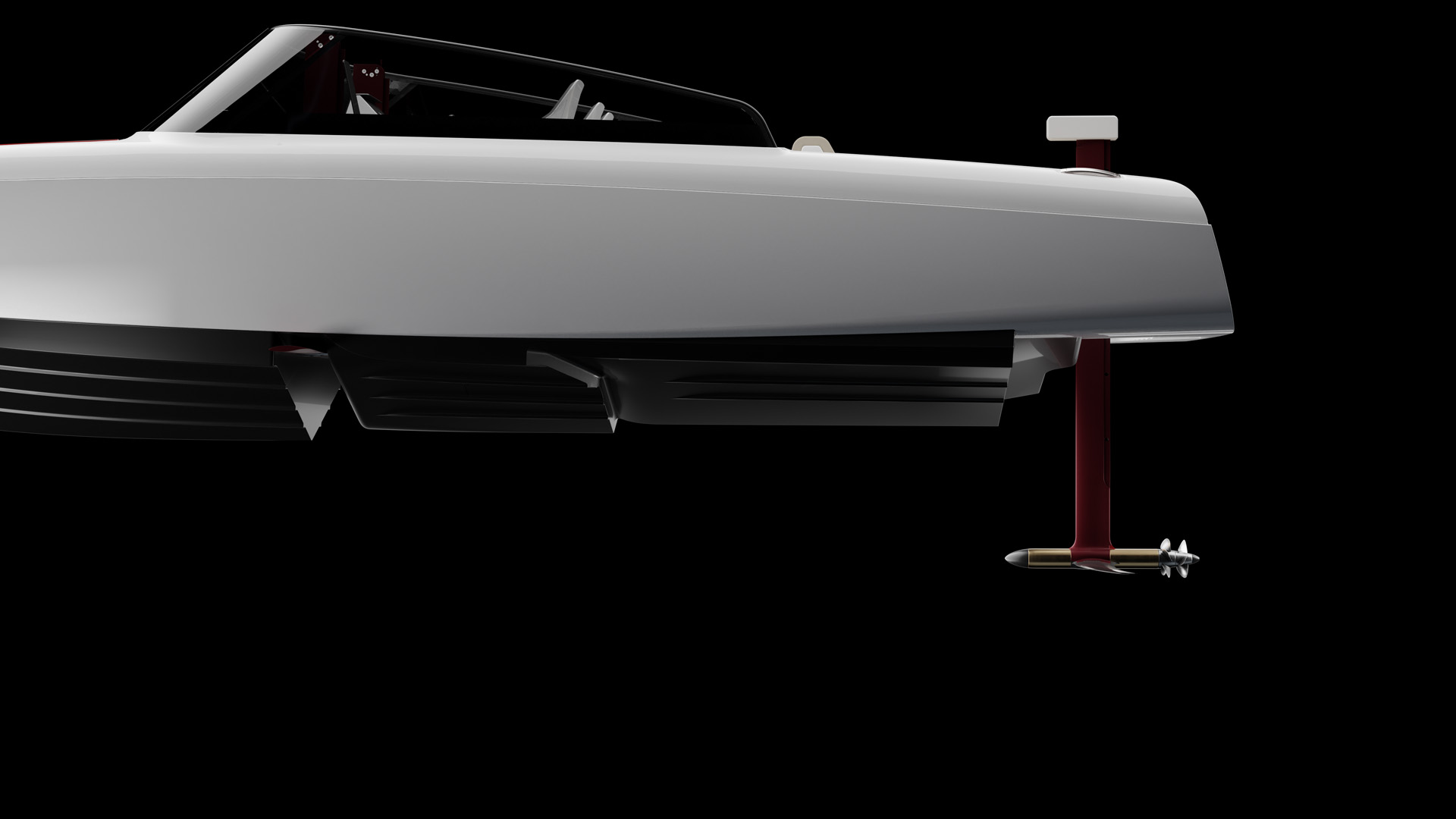 Planing mode for extreme wave heights, speeds up to 20 knots. Reduced range.
Shallow mode. Protects foils and the Candela C-POD. Low speeds only.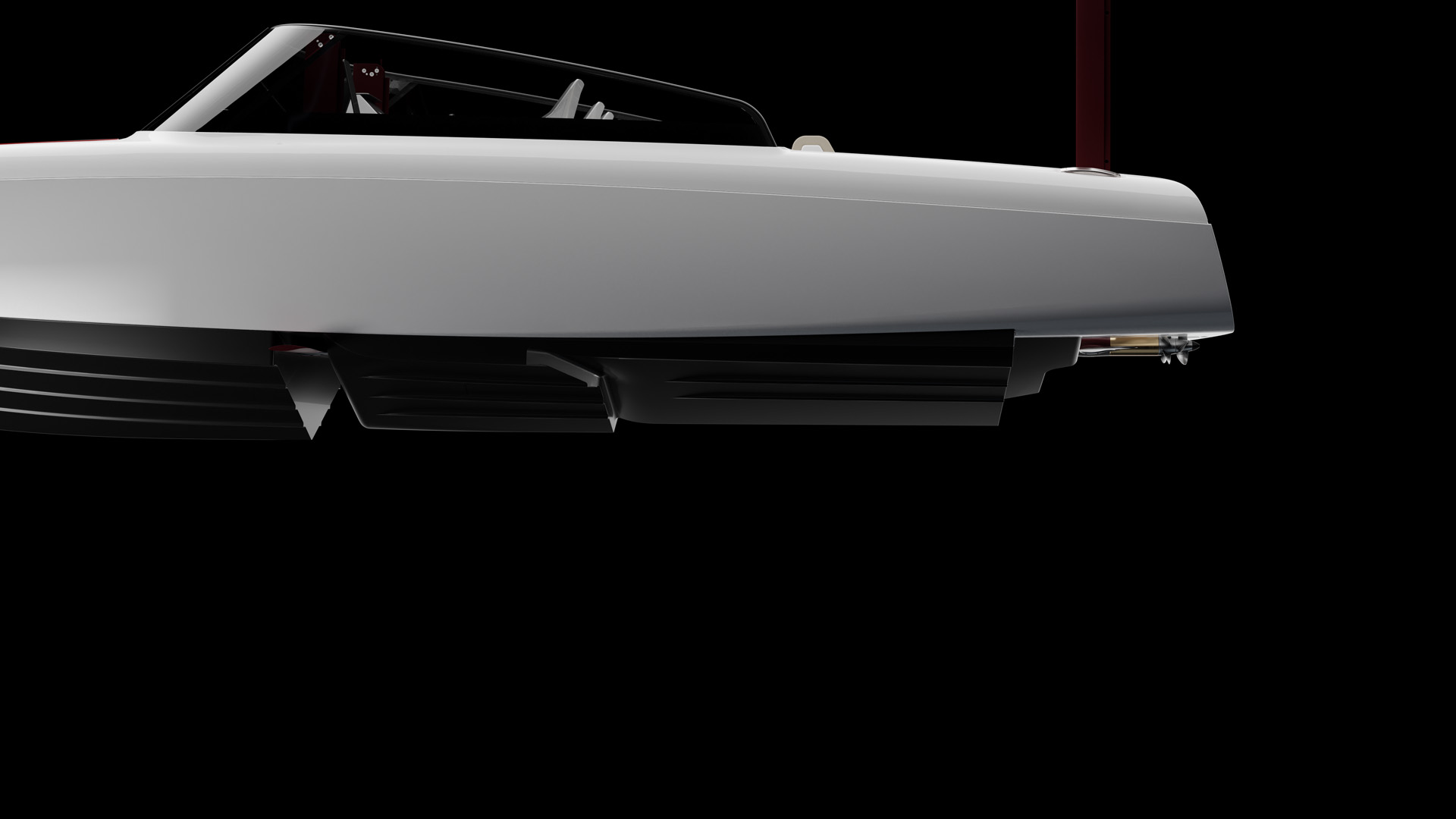 Harbor mode. Foil system fully retracted above waterline to eliminate risk of fouling on front and aft foil systems.
Superior interior. The cabin in C-8 sleeps two adults and two children.
The optional Premium Sound System with subwoofer and six speakers allows for a unique concert experience onboard the most silent electric craft ever made.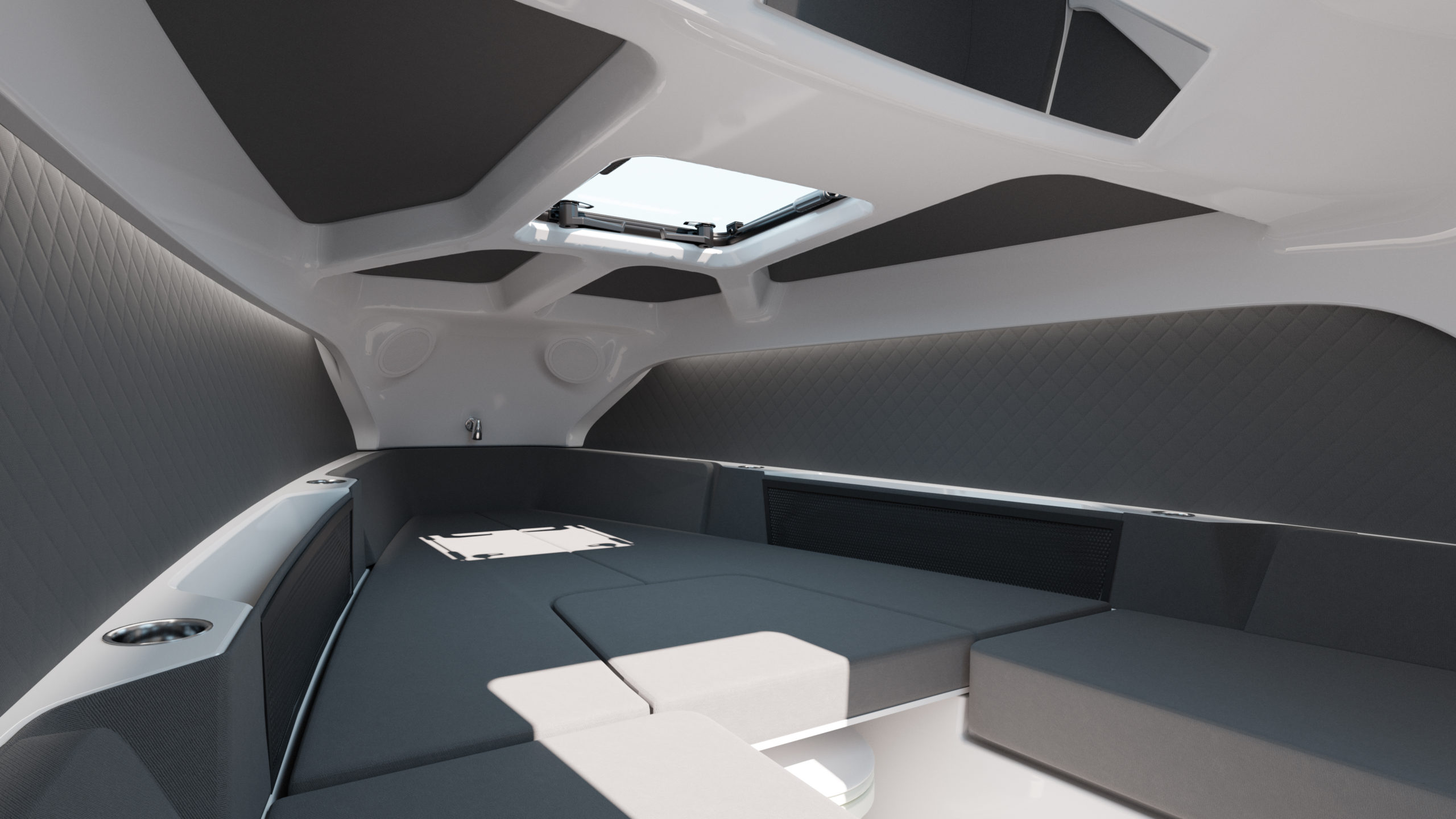 A comfortable interior sleeps a small family and provides a retreat from the sun on warm days on the water.
A tinted window in the ceiling provides just the right amount of natural light.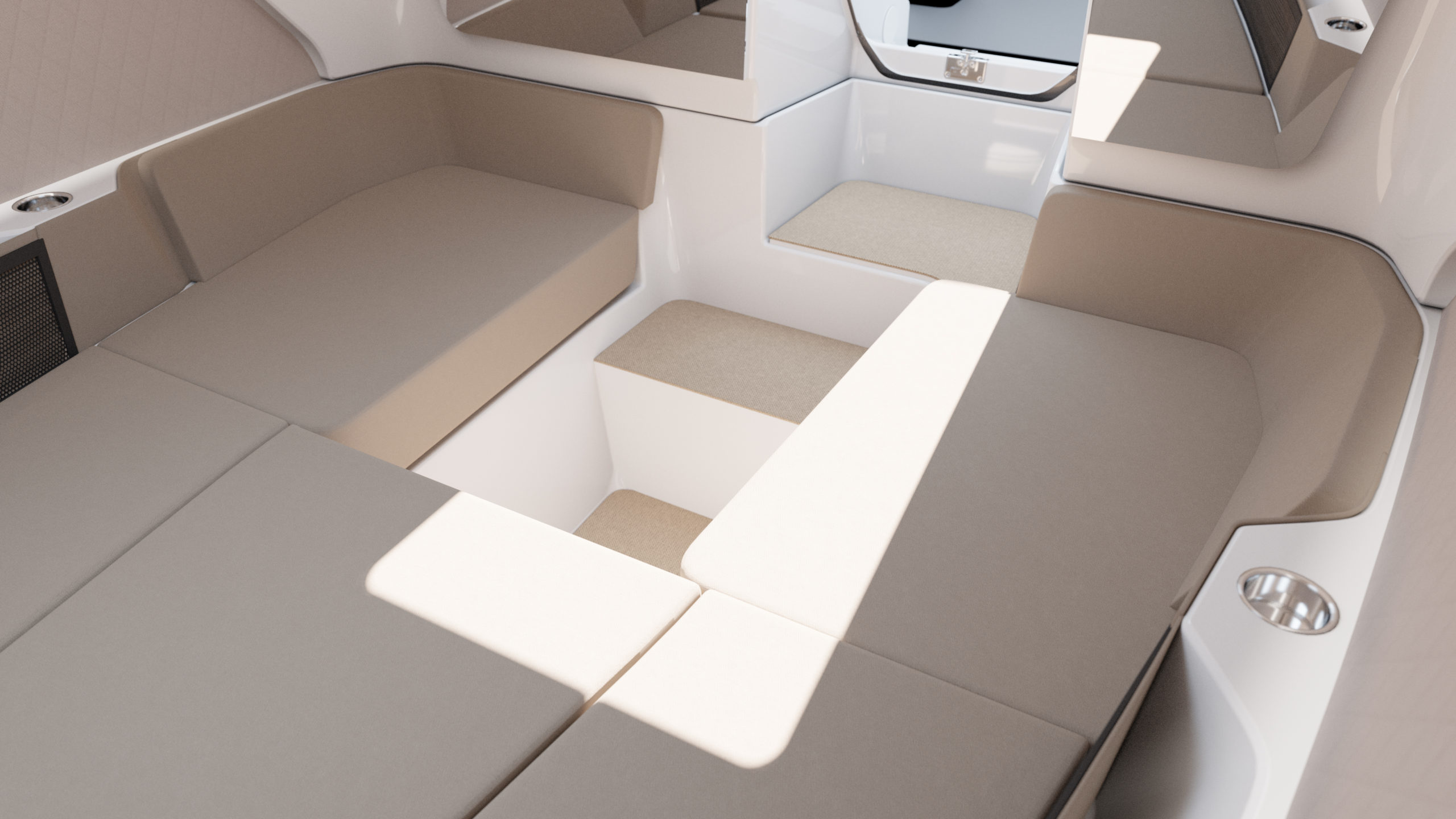 Ample storage, a marine head and dimmable LED lights provide full comfort for overnight trips.
After more than 150 orders and counting, the number of available near-term production slots is decreasing. Reserve your C-8, before deliveries in spring 2024 become fully booked.
A €/$ 100 deposit grants you a production queue position.
We will contact you for details, configurations and final payments later on. Reserve in the configurator, or on the reserve-now page.
Reducing local emissions by 99%.
C-8 is a long-range, all-electric craft that travels silently above the surface. No emissions.
We designed it to be the most efficient boat ever built. At 20 knots, the energy usage per nautical mile is just 0,8 kWh. To put that into perspective, that's the energy content of 0,1 liter of gasoline.
Range calculator
We estimate the range based on several parameters and real world tests in various conditions. Actual range may vary.
100% Carbon fiber, built in Sweden.
With experience from fighter jet technology and airplane design, we design our hulls to be extremely light, while still rigid and strong.
The C-8 hull is vacuum infused from 100% carbon fiber, which allows the weight to be significantly less than similar boats.
---
Technical
specifications
Battery
69 kWh – Powered by Polestar
Weight
1605 kg DC version
Passengers
8 passengers including driver
Speed
22 kn cruise, 27 kn top
Motor
Candela C-Pod (45/50 kW)
Range
57 NM at cruising speed +3 NM at 4 kn in limp home mode
Draft
0.5 m in shallow mode 0,9 m in planing mode 0,8 m while foiling 1.5 m while not foiling, foils extended
Charging
230Vx1x16A: 13h 230Vx3x32A: 2,5h
Interface
15,4-inch touch screen with Candela's proprietary navigation and boat integration system. Free software upgrades included. One year free sea chart upgrades included.
App
Candela app with position, state of charge, route statistics and more. Optional geo-fence.
Hull-shape
The hybrid hull is shaped for frictionless planing in addition to low air resistance when foiling. In Planing mode the foils are above the surface which prevents fouling and corrosion
---
---
Frequently Asked Questions
What is the range at high speed?
The estimated range is 57 nautical miles at 22 knots. This means you can cruise for more than two hours without noise, emissions or wake.
There are many other electric boats out there. What makes the Candela C-8 different?
The Candela C-8 is the only electric boat with the range of a petrol boat at higher speeds, and also the only hydrofoiling electric boat available on the market currently. Hydrofoils bring several benefits that other electric boats can't offer; vastly reduced noise levels at higher speeds, faster charging speeds per NM of travel, a much smoother ride in rough weather or even small waves and little to no wake generation. A battery pack of a 120 kWh capacity or more in a planing boat will only result in 20-30 nautical miles of range at 20 knots (even if some boat makers unrealistically claim higher range). The only way of solving this energy equation is to use hydrofoils. A Candela C-8 can achieve 57 NM with a battery pack with just slightly bigger than half the capacity of competing boats.
How does Candela C-8 handle high waves and rough water?
Candela C-8's seakeeping capabilities are second to none for its size. Instead of smashing into the waves, the C-8 flies over them. Thanks to the foils, the ride will be smoother than any conventional boat in moderate waves. Waves up to 1.1 meters pass just under the hull. In rougher conditions, C-8 operates like any other boat- the efficient planing hull and a "planing mode" means that you can operate the boat as you would any other, with the foils acting as a keel to provide extra stability.
What happens if you hit something in the water?
The foils are made from carbon fiber and are dimensioned to carry the weight of the boat. Thus, they are extremely strong, so hitting smaller debris will have little to no effect. Hitting a bigger object – a large log, a submerged container or a shallow spot in the water – will result in the foil breaking off at a designated point. Thus, the boat's hull is spared from damage otherwise incurred on regular boats.
View all questions