Simply a better experience
In order to make a truly compelling electric craft, we had to rethink boats.

Instead of punching its way through the waves, C-8 flies silently above the surface. Instead of fitting a bigger engine, we went for dramatically improved efficiency by developing a pod motor optimized for hydrofoils. Instead of creating huge swells, we made a craft that leaves no wake behind.
To this, we added the best user interface ever seen in a boat, over-the-air upgrades, and all the amenities and comfort you would expect from the world's best leisure boat.
Electric hydrofoiling makes the C-8 the only electric boat with real range at speed.
Hydrofoiling unlocks the potential of electric boats. Enjoy close to double the effective range compared to conventional electric boats, when traveling at speeds above 20 knots.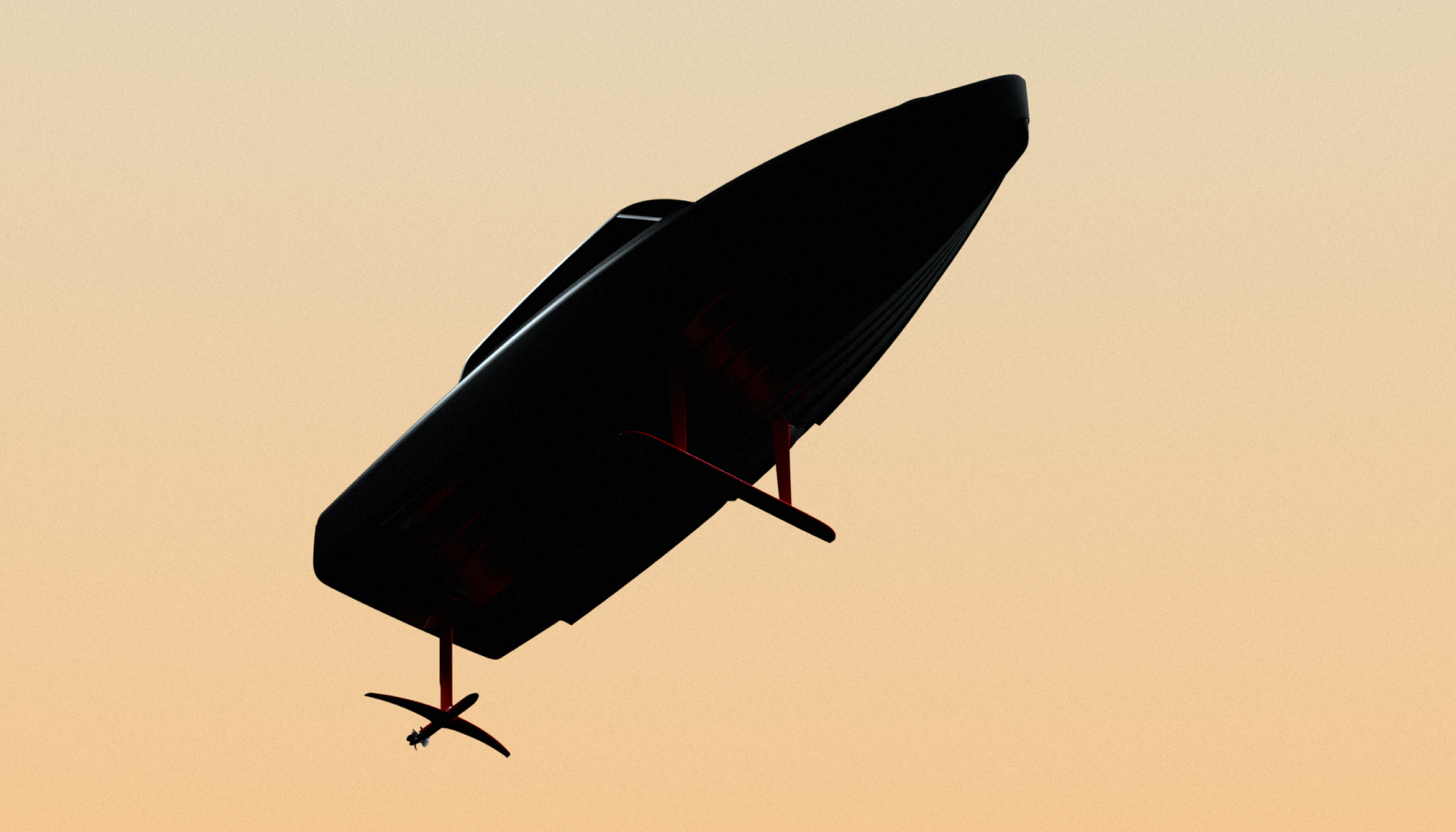 Racing car meets flying carpet
Pull the wheel hard, and you'll feel the driving sensation of a racing car, thanks to instant feedback, fly-by-wire steering. Combined with the hydrofoil's silent, magic-carpet ride in rough conditions, the C-8 offers a superior experience at sea.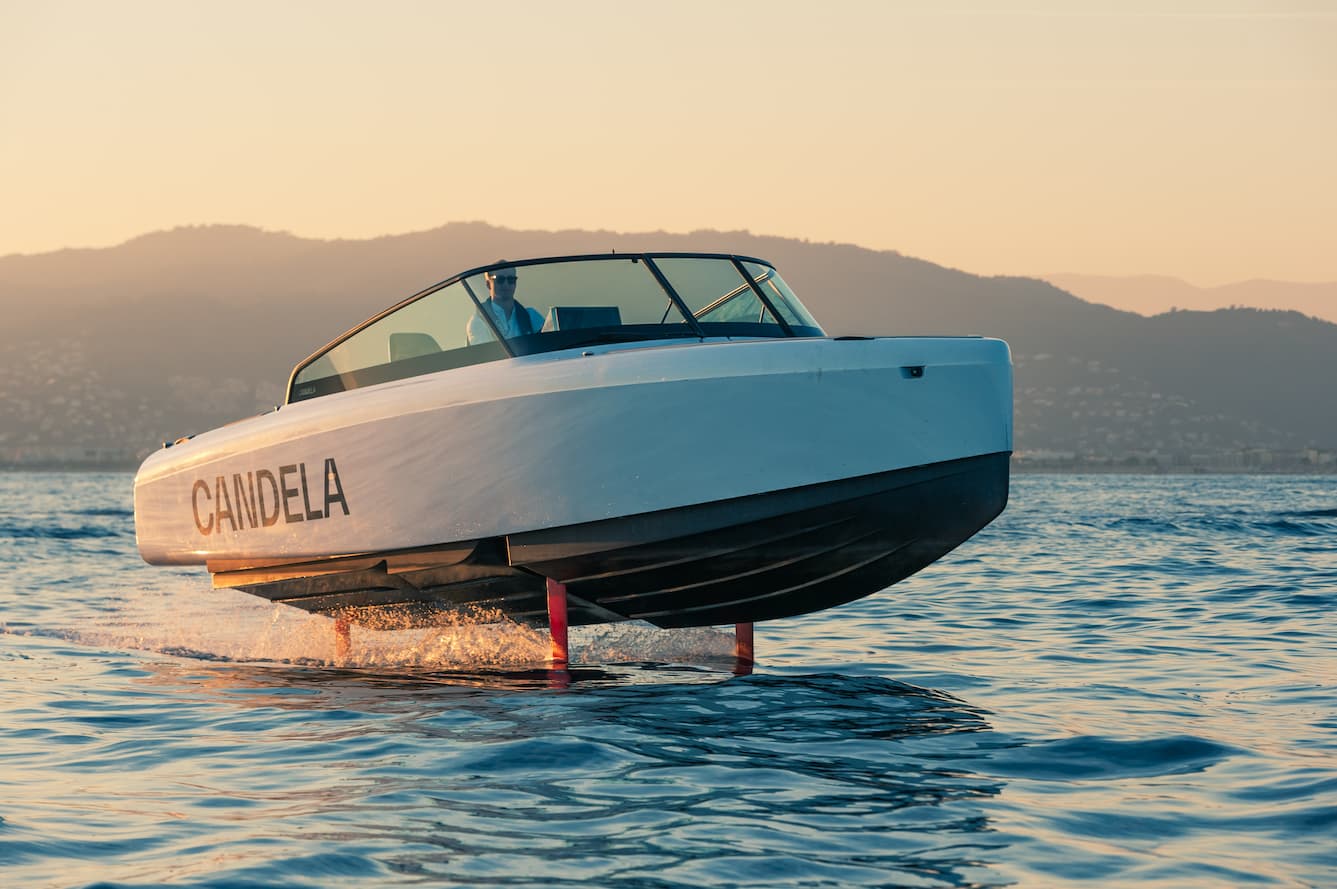 The Candela C-POD is the most efficient and longest-lasting boat motor ever built.
Submerged, direct-drive electric motors provide an absolutely silent ride while eliminating transmission losses.
The Candela C-POD is built to last a human lifetime, without maintenance.
The Flight Controller uses different types of sensors to measure the boat's position, speed, and acceleration in six degrees of freedom to create a precise and stable hydrofoiling experience.
After 10,000+ hours of simulations, design iterations, and sea trials, our software provides the safest and most thrilling boating experience.
Hydrofoils are the key to a long all-electric range at sea.
Candela's electric hydrofoil system reduces water friction by 80% compared to a planing boat and makes for a completely different – and better – ride.
The hydrofoils are constantly and automatically adjusted by the onboard Flight controller, to maintain a superbly stable ride in all weather conditions.
Candela C-8 comes in three
different versions:
Daycruiser
Hardtop
T-Top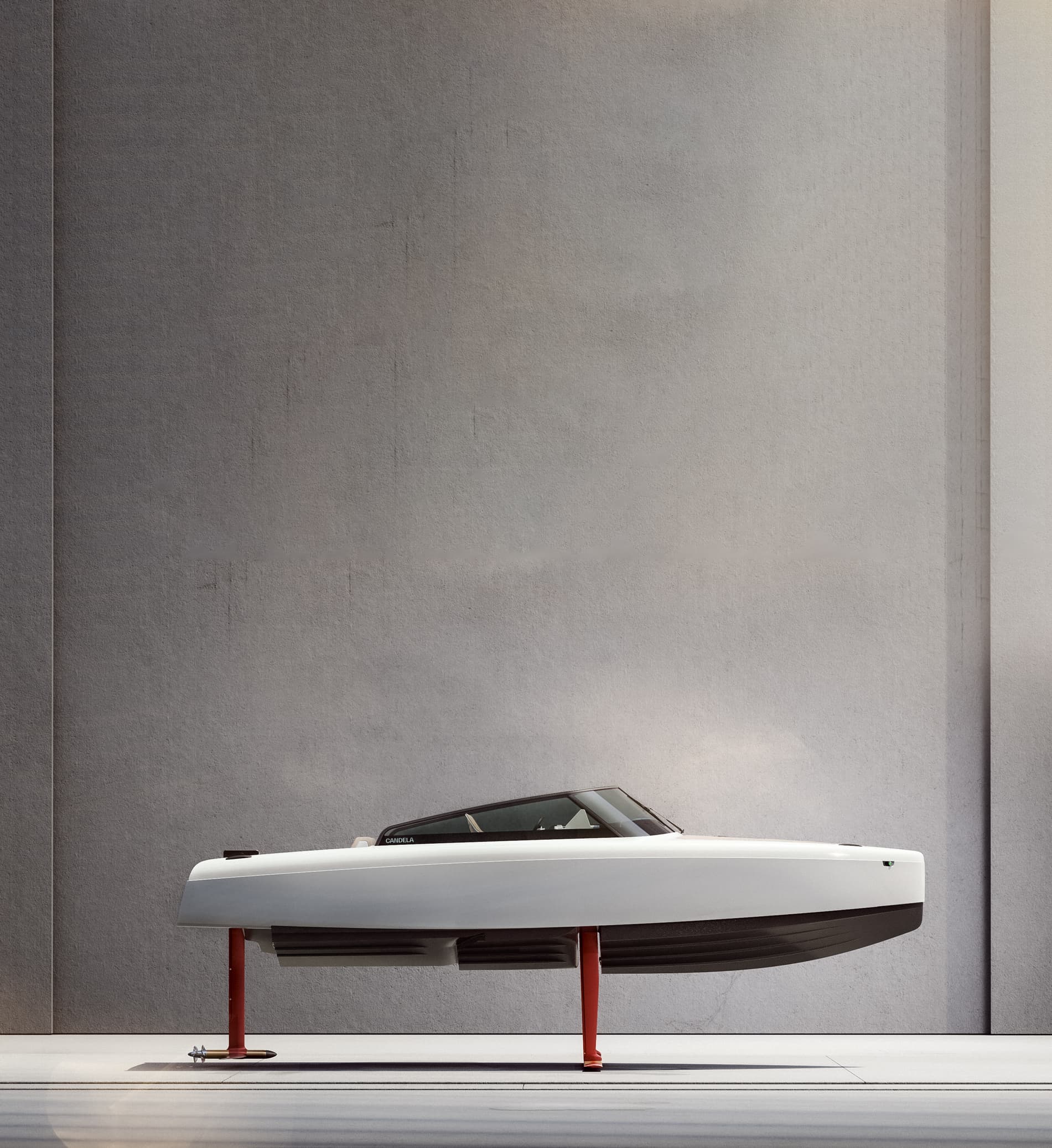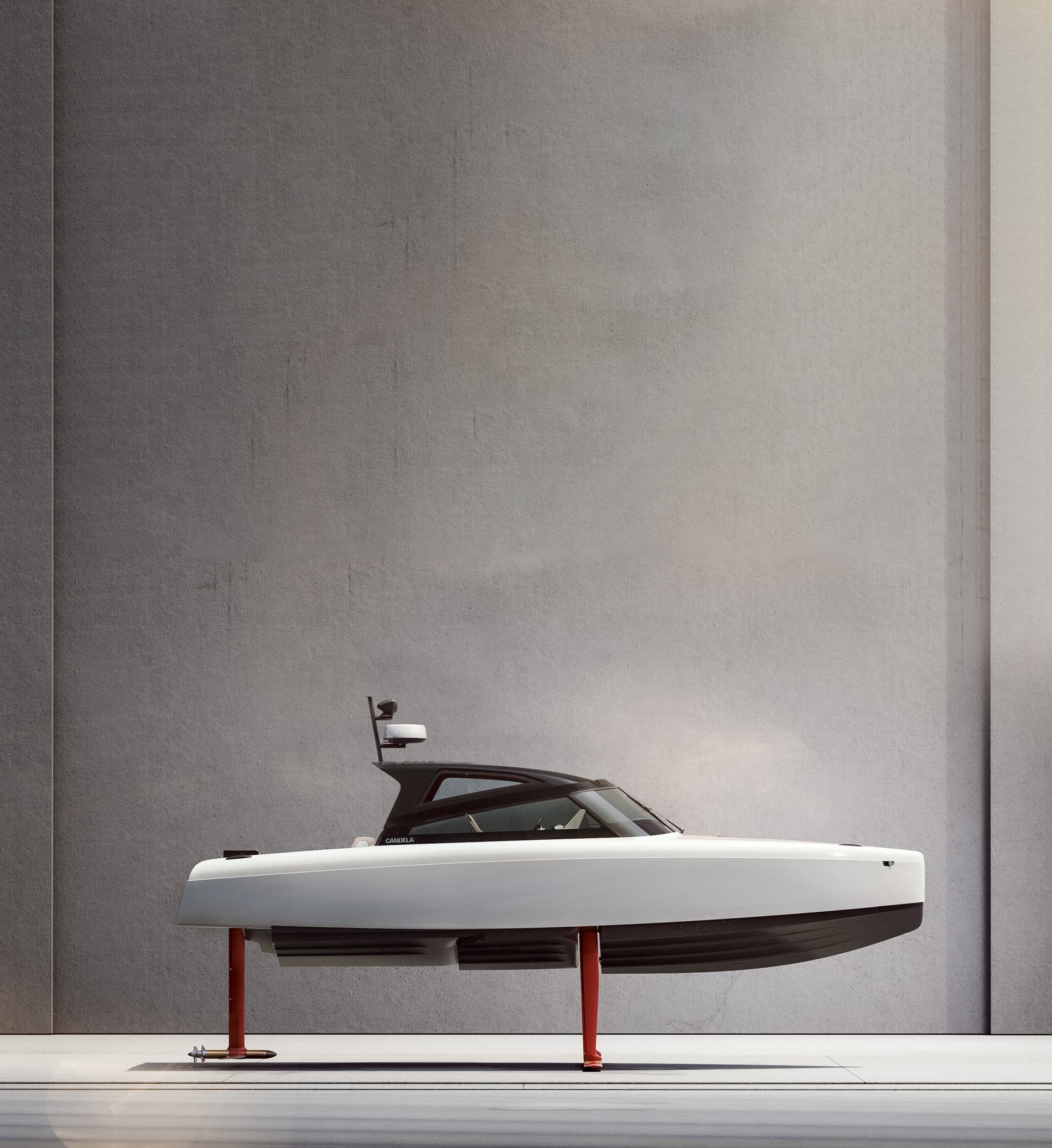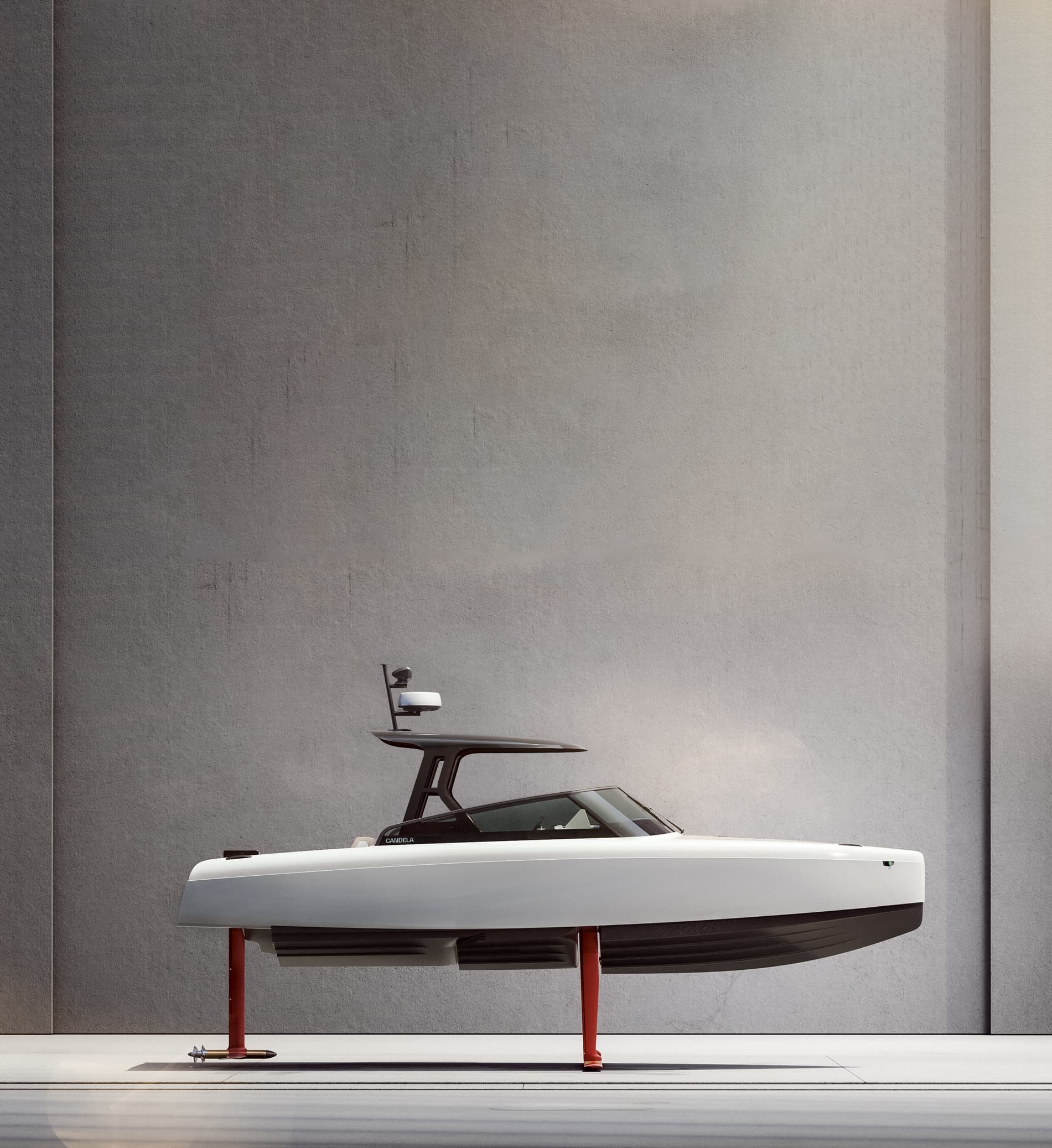 The cabin in C-8 sleeps two adults and two children. The optional Premium Sound System with subwoofer and six speakers allows for a unique concert experience onboard the most silent electric craft ever made.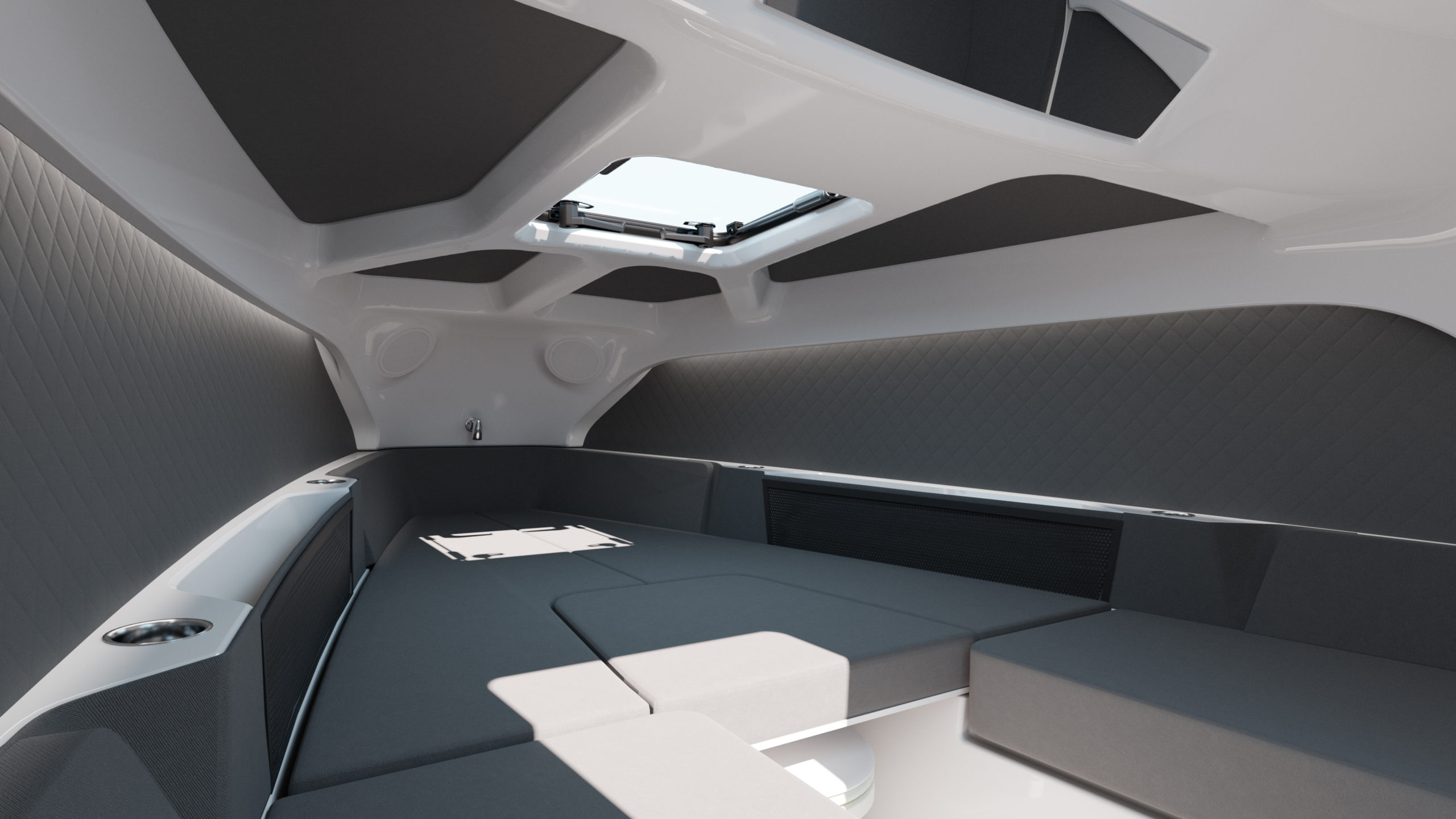 A comfortable interior sleeps a small family and provides a retreat from the sun on warm days on the water.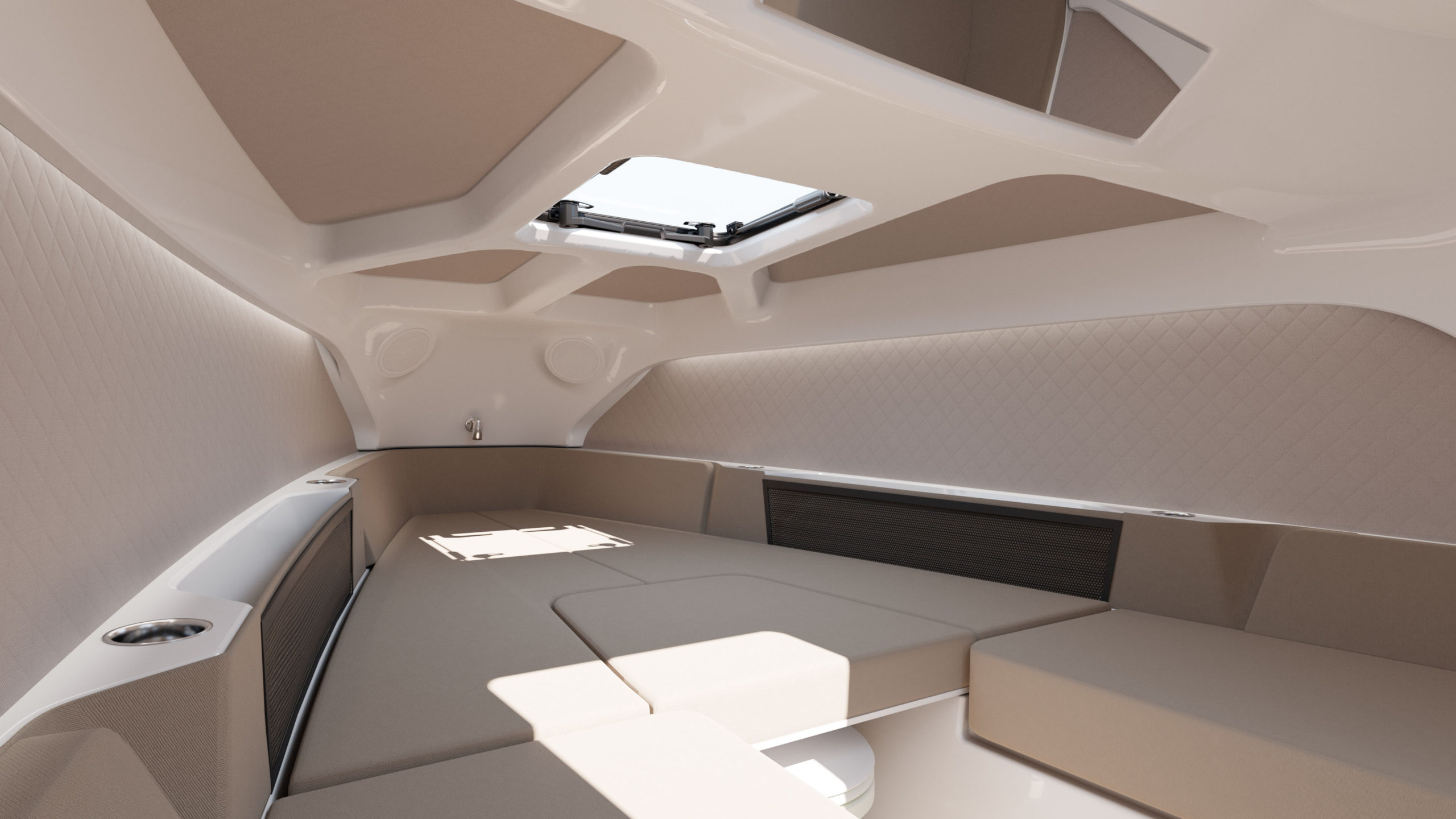 A tinted window in the ceiling provides just the right amount of natural light.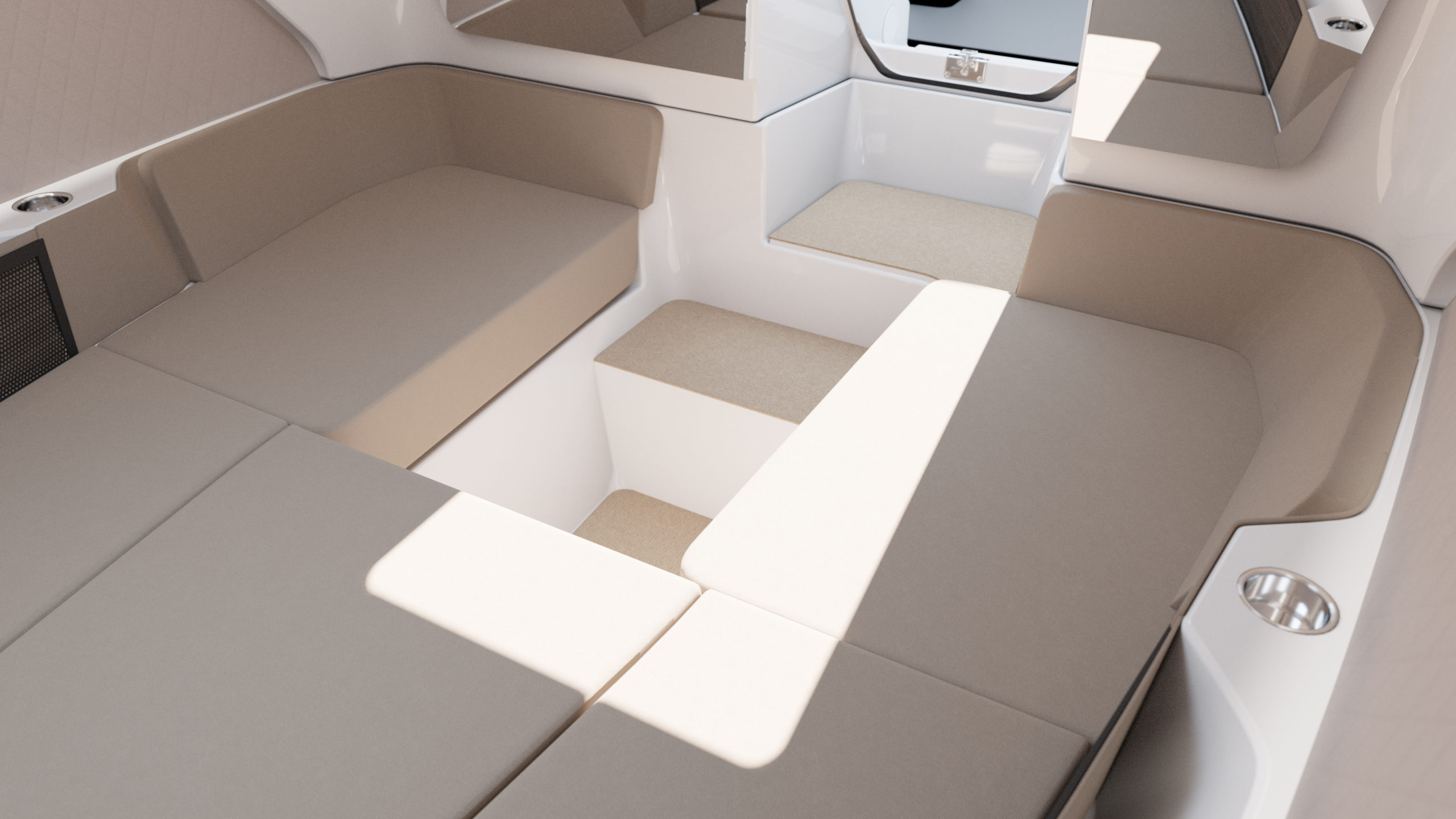 Ample storage, a marine head and dimmable LED lights provide full comfort for overnight trips.
2 h charging time, 3-phase outlet
Candela C-8 has a range of 50+ nautical miles per charge travelling at 24 knots. The achieved range is about 4 times longer than the best electric boats currently on the market.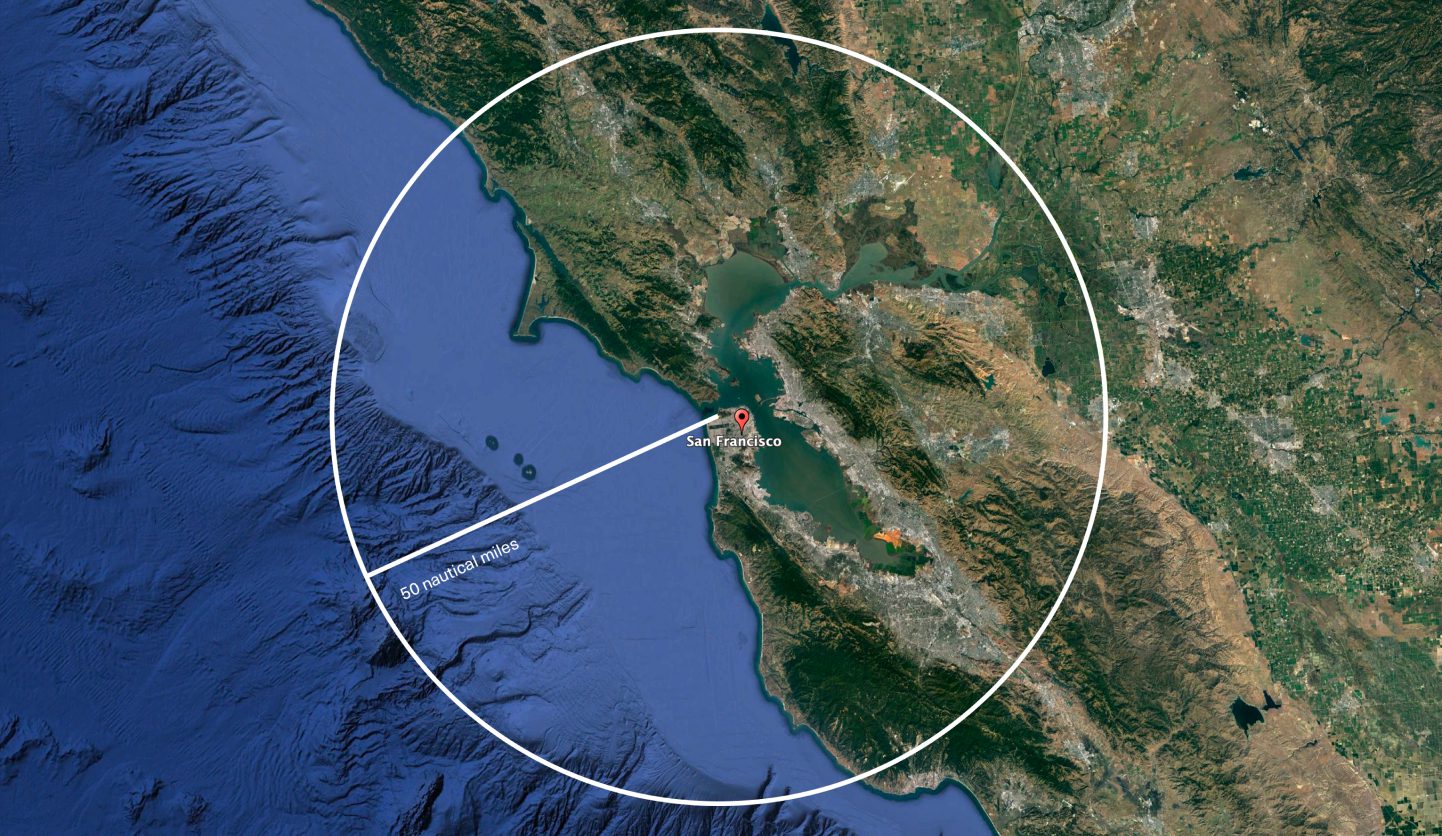 A full charge gives you enough energy to travel the entire San Francisco Bay.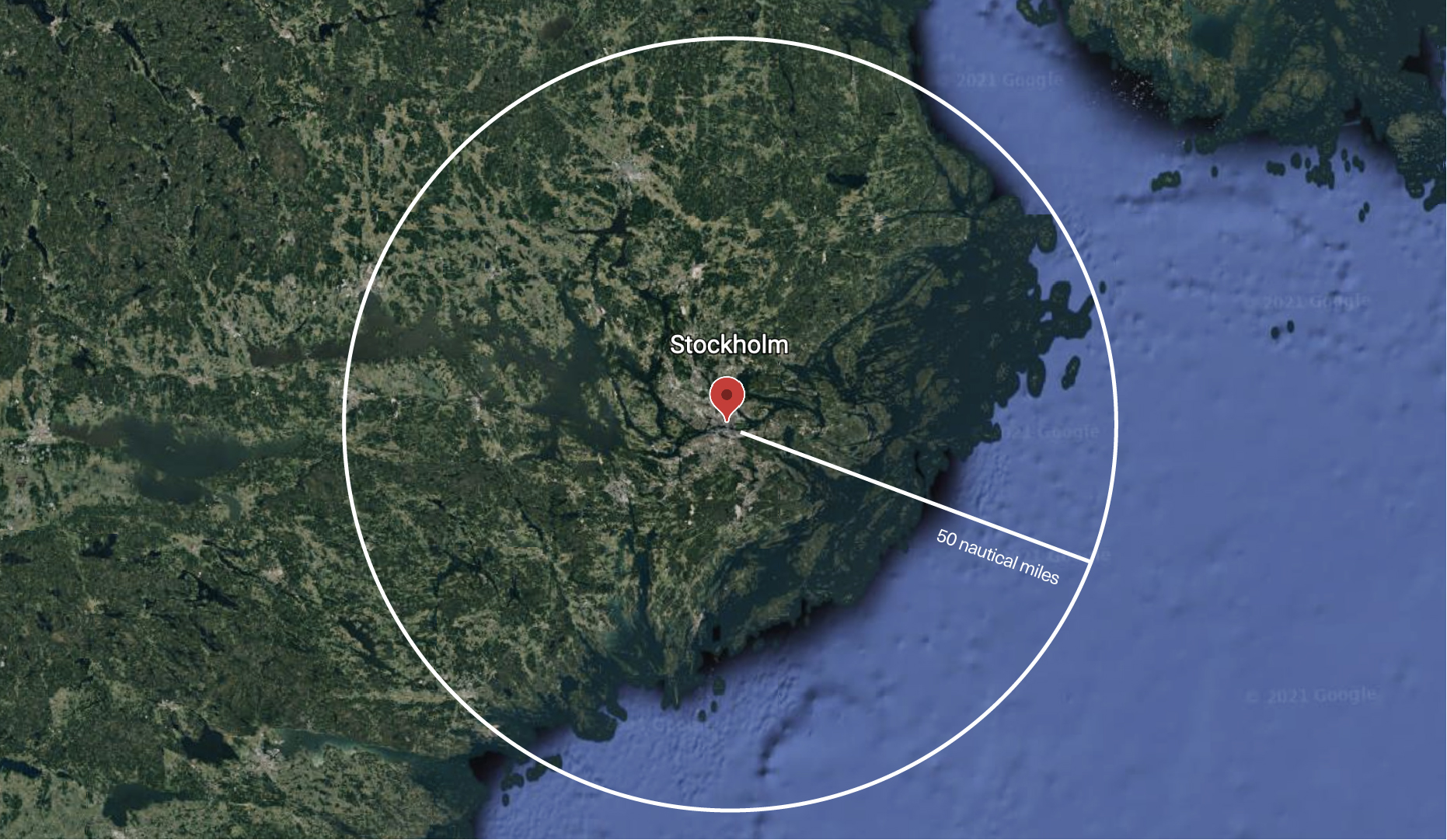 The entirity of the Stockholm Archipelago is reachable on one charge, and most destinations require no charging for completing the return trip.
The retractable C-FOIL system makes C-8 a true no-compromise electric boat. In shallow mode, the foils and Candela C-POD are protected by the hull. In extreme weather conditions that prevent foiling, C-8 can be driven as a conventional boat, albeit with reduced range.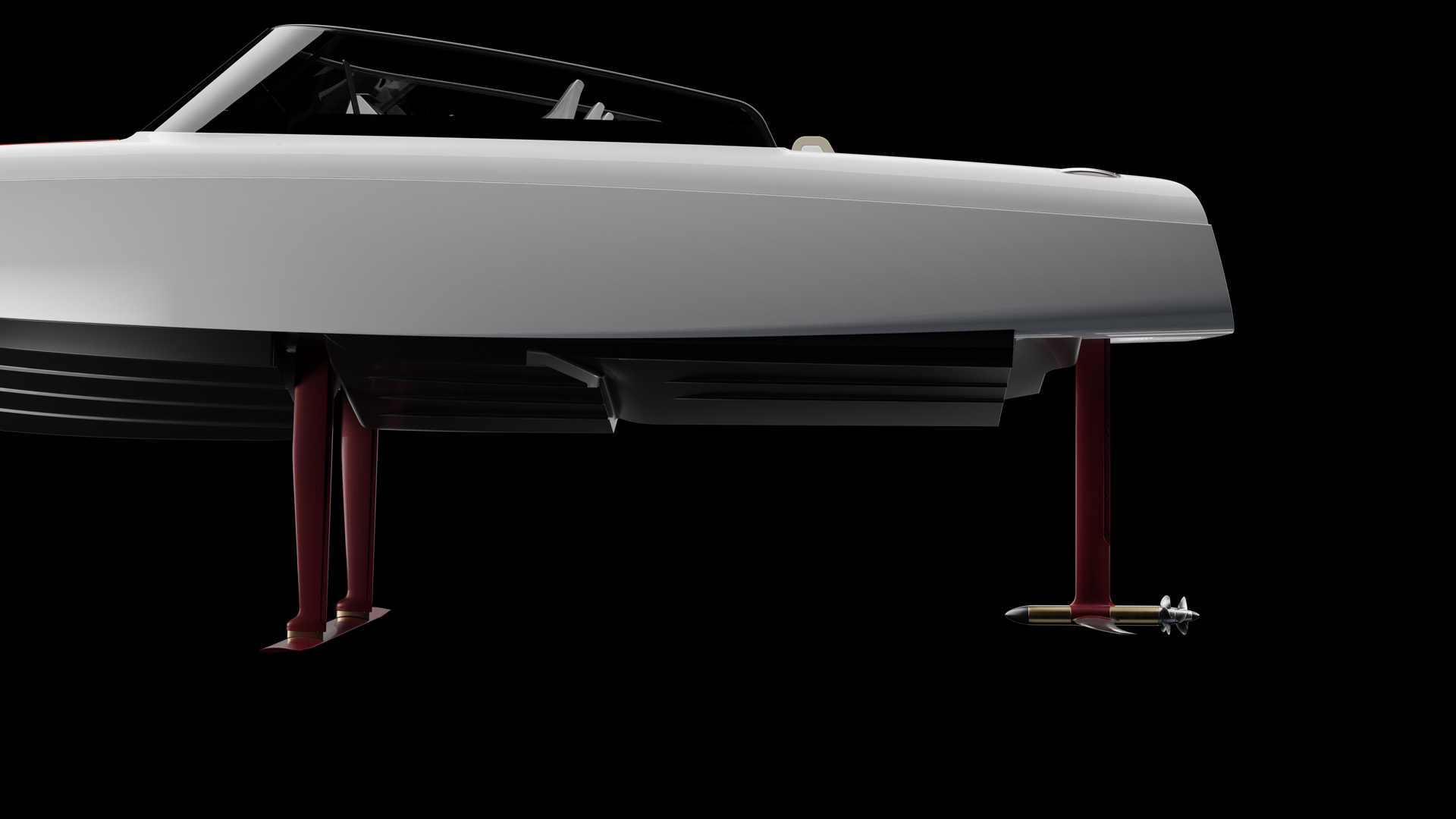 Foiling mode for all speeds above 16 knots. Highest efficiency, longest range.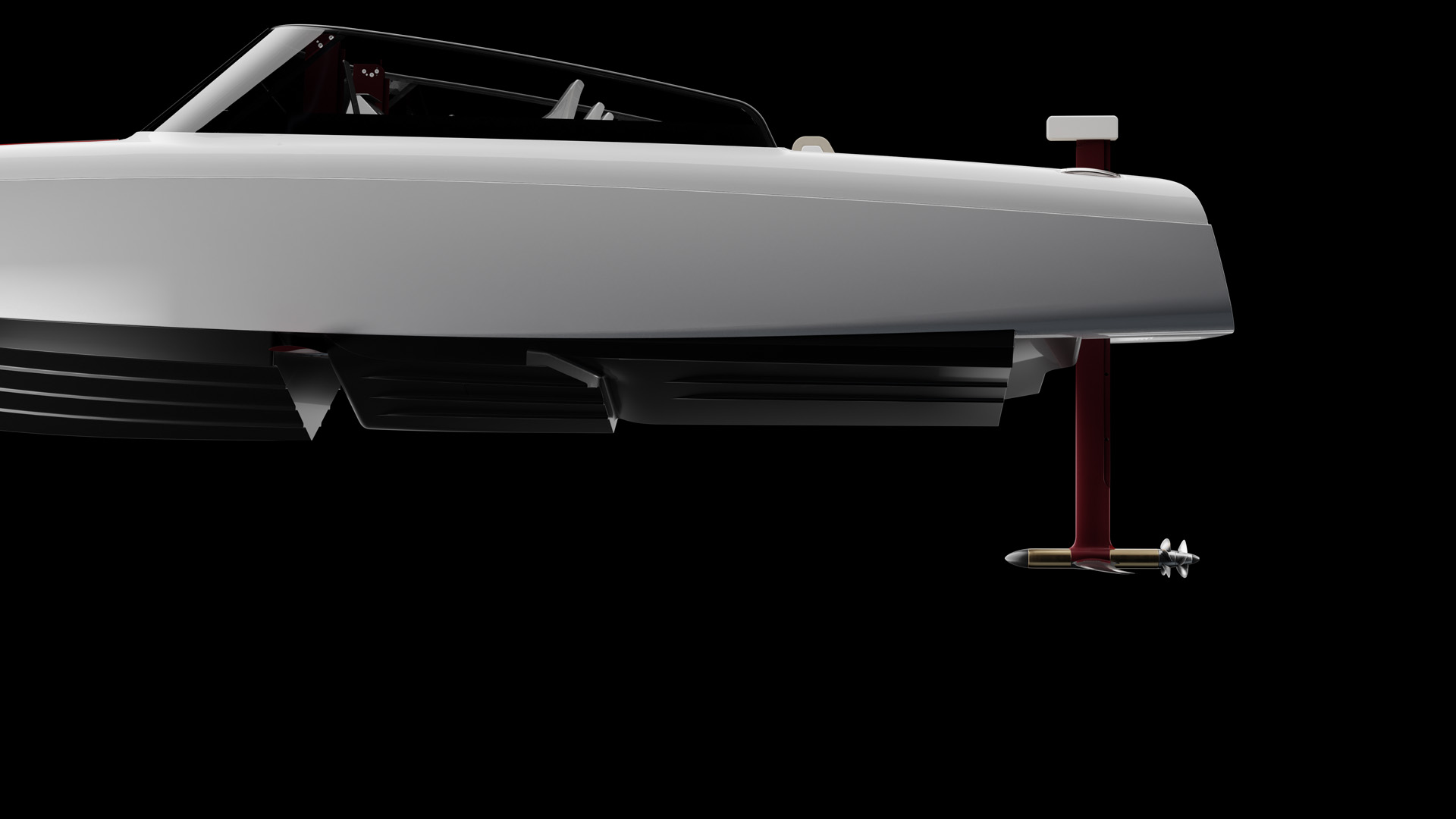 Planing mode for extreme wave heights, speeds up to 20 knots. Reduced range.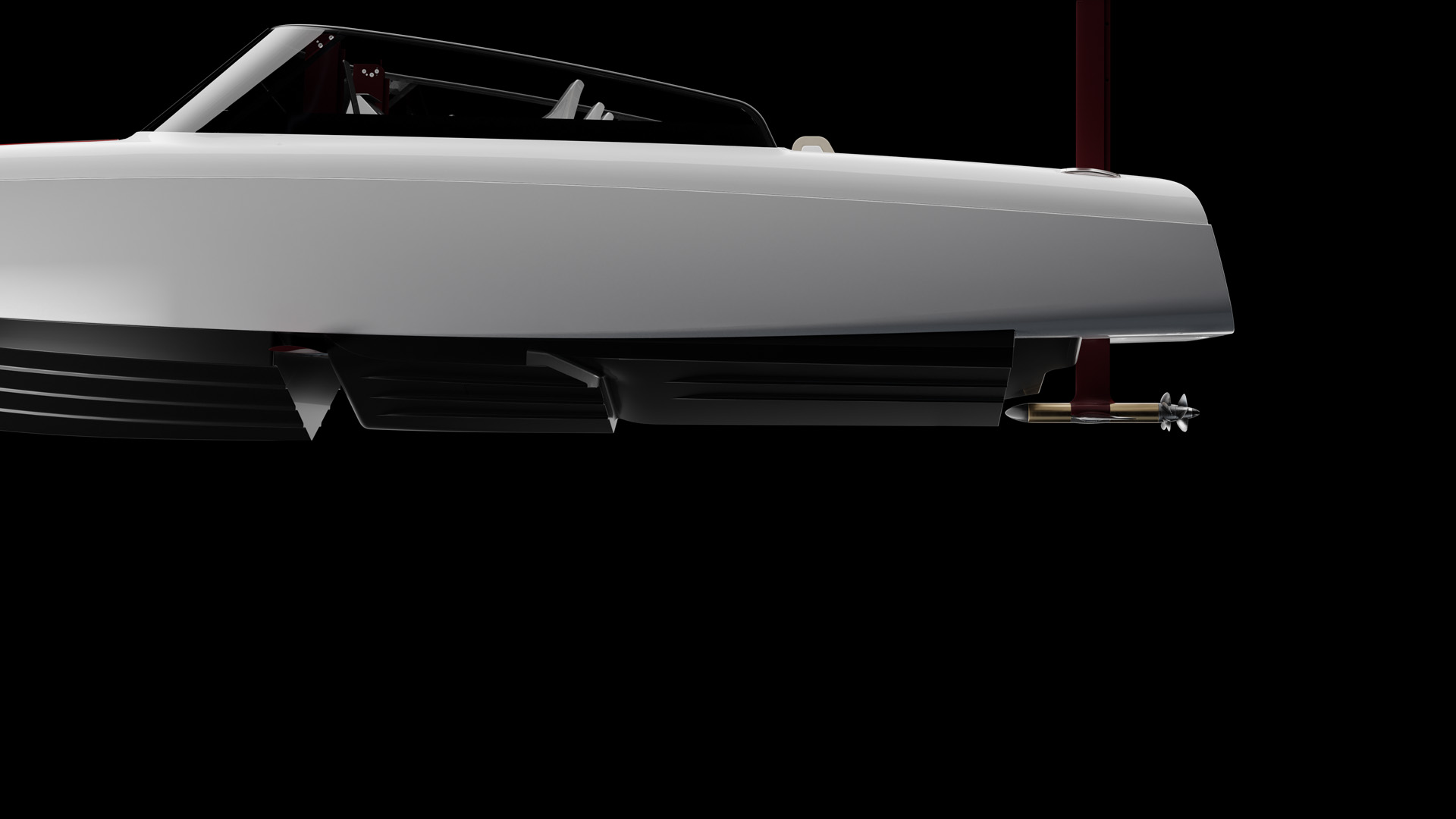 Shallow mode. Protects foils and the Candela C-POD. Low speeds only.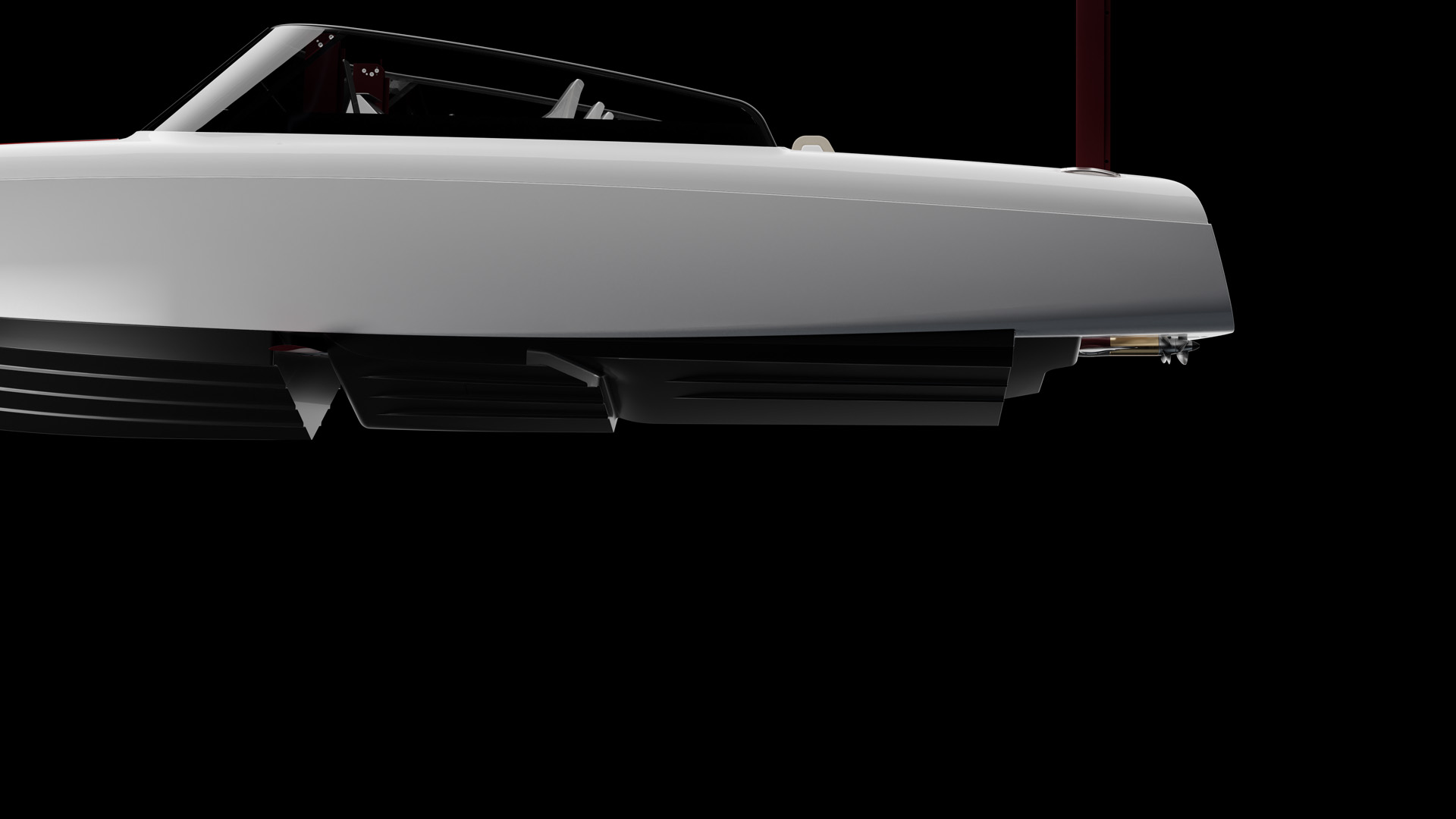 Harbor mode. Foil system fully retracted above waterline to eliminate risk of fouling on front and aft foil systems.
The helm position of C-8 is simple and clean, with a 15,4-inch touchscreen running Candela's intuitive UI.

Control everything – from the cooler to navigation – from the screen or the Candela app.

We believe in seamless machine-human interaction, and pride ourselves on delivering the best user experience of any boat. Over-the-air updates keep your C-8 up to date over the craft's lifetime.
Reducing local emissions by 99%
C-8 is a long-range, all-electric craft that travels silently above the surface. No emissions. No sound pollution or disturbance of marine life.
We designed it to be the most efficient boat ever built. At 20 knots, the energy usage per nautical mile is just 0,8 kWh. To put that into perspective, that's the energy content of 0,1 liter of gasoline.
100% Carbon fiber, built in Sweden
With experience from fighter jet technology and airplane design, we design our hulls to be extremely light, while still rigid and strong. The C-8 hull is vacuum infused from 100% carbon fiber, which allows the weight to be significantly less than similar boats.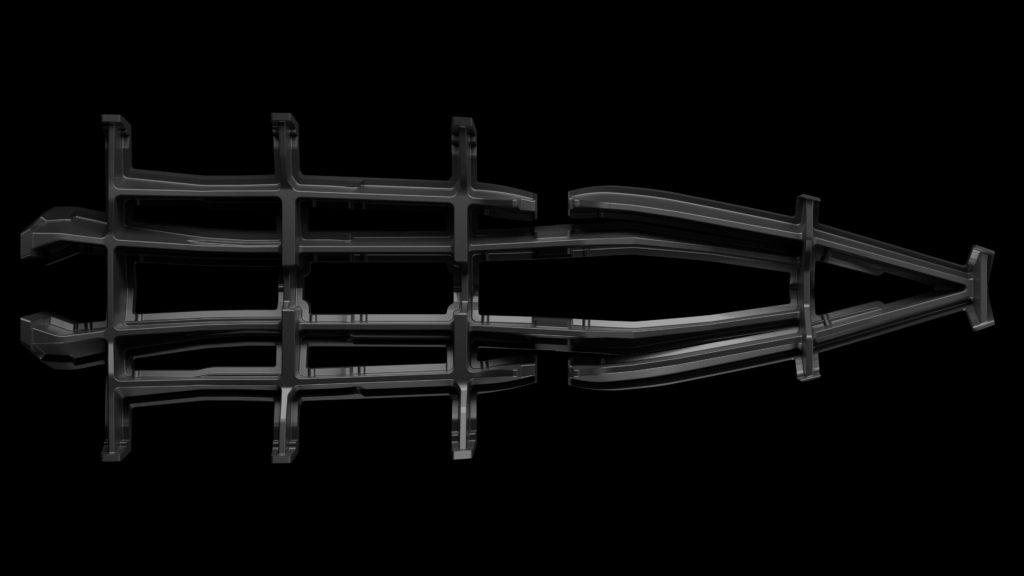 Material
Carbon fiber
Weight
1605 kg DC version
Passengers
8 passengers including driver
Length
8.50 m
Width
2.50 m
Speed
24 kn cruise, 30 kn top
Motor
Candela C-Pod (45/50 kW)
Range
50+ NM at cruising speed
+3 NM at 4 kn in limp home mode
Draft
0.5 m in shallow mode
0,9 m in planing mode
0,8 m while foiling
1.5 m while not foiling, foils extended
Charging
230Vx1x16A: 13h
230Vx3x32A: 2,5h
Interface
15,4-inch touch screen with Candela's proprietary navigation and boat integration system. Free software upgrades included. One year free sea chart upgrades included.
App
Candela app with position, state of charge, route statistics and more. Optional geo-fence.
Hull-shape
The hybrid hull is shaped for frictionless planing in addition to low air resistance when foiling. In Planing mode the foils are above the surface which prevents fouling and corrosion
Configure your unique Candela C-8. All Candela boats are built in Stockholm, Sweden.
• 2 years general warranty
• Price: $395 000 ex. VAT
Customization and optional features
• Cushions: Select from pre-defined color combinations
• Mooring cover – pre-defined colors
• Dedicated Trailer
Reserve your C-8 to secure a production slot for a period of 90 days, subject to a final purchase agreement. Reservations made today are projected to be delivered during the first half of 2024, due to high demand.
Due today: 100 EUR
Fully refundable
*Vessel specifications and performance metrics are prospective, reflecting current engineering and design direction and manufacturer simulations. Final production boat specifications and performance metrics are subject to change. Features, options, and add ons may not be available on all vehicles or trims.
*Starting price reflects targeted starting price. Price excludes tax, shipping, title, license, and other fees, as well as certain premium features and addons.
Powdercoated stainless steel handle for easier boarding
When combined with the functionality of the turnable front seats, this table opens up for socializing.
Dometic 20 L fridge for beverages and food, situated underneath the sunbed seats.
Removable extra seats, increasing the passenger capacity by two.
Swim platform that doubles as an aft gate, to enclose the open aft of the boat.
Storable sunshade. Useful on sunny days. Easily mounted with 4 carbon fiber poles.