Embark on a safer, smoother and silent journey.
Advanced, computer-stabilized hydrofoils ensure a silent, smooth and safe journey. Flying with Candela P-12 will feel like travelling on a modern express train, even on open water and in adverse weather conditions.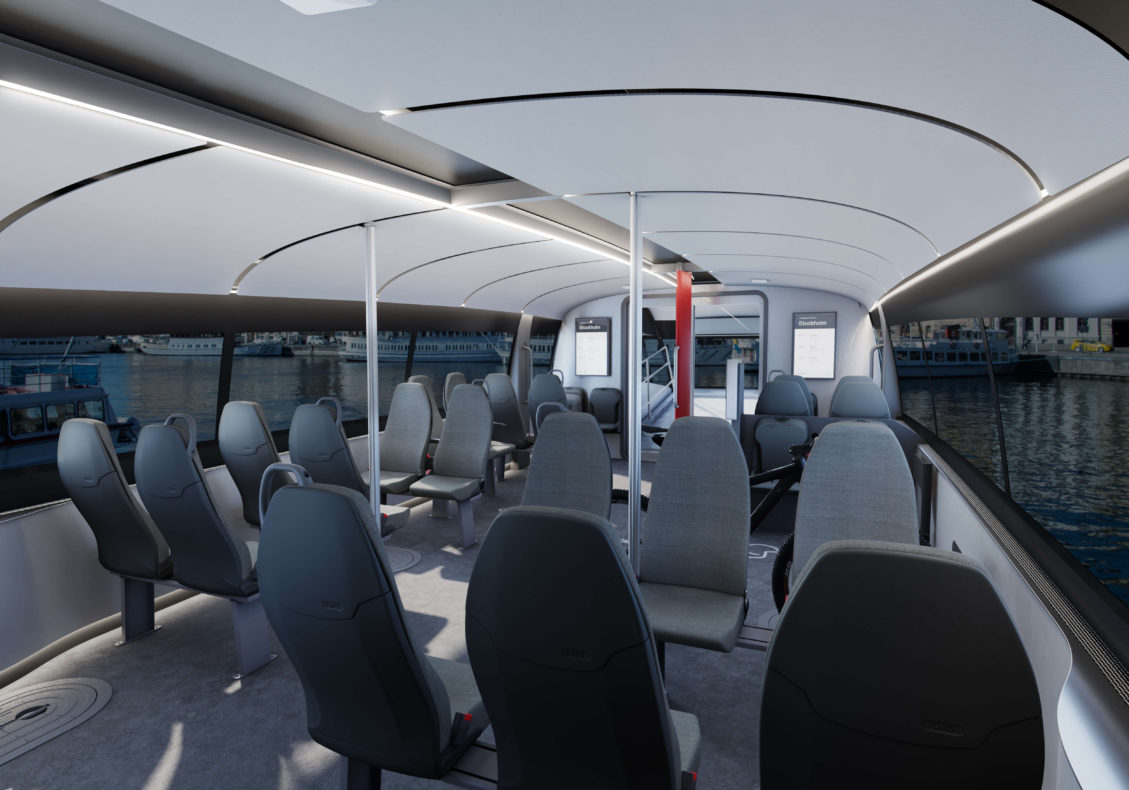 The P-12 has a flexible interior with space for up to 30 commuters.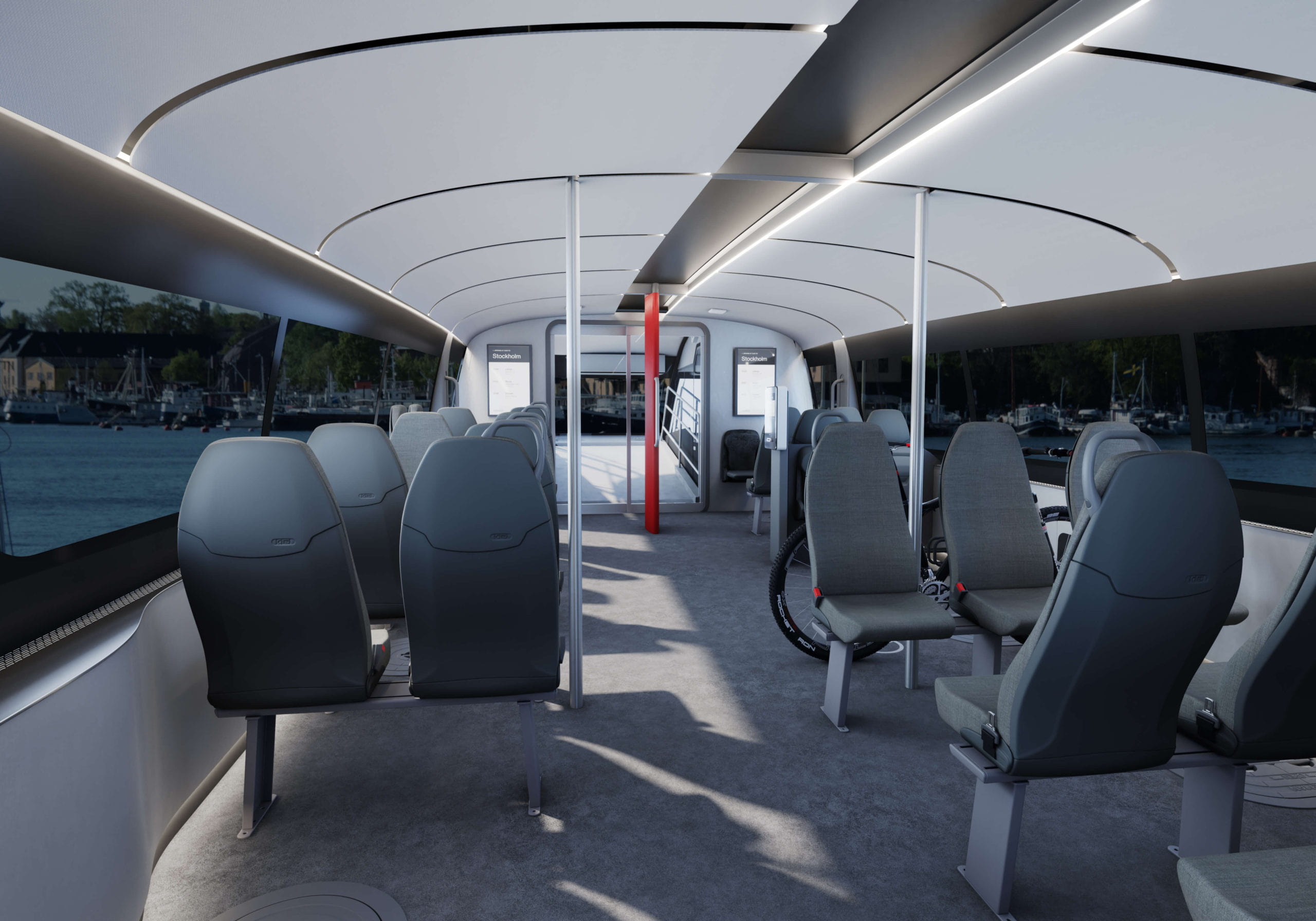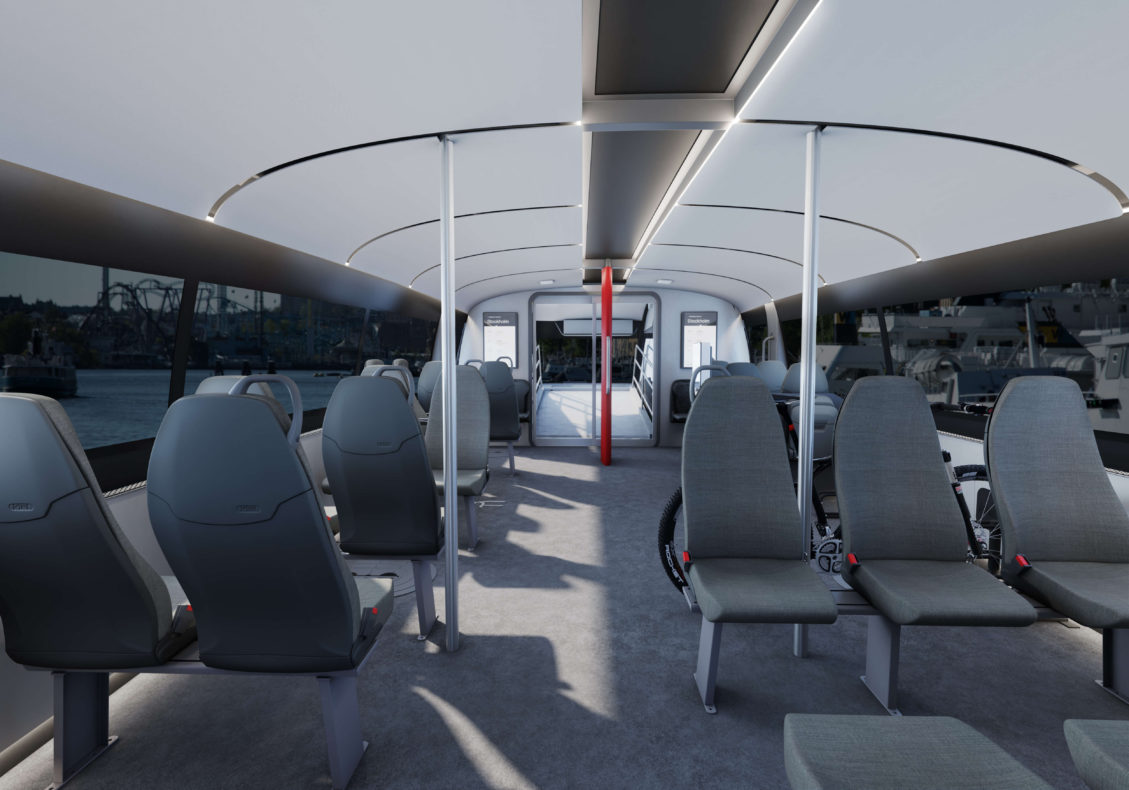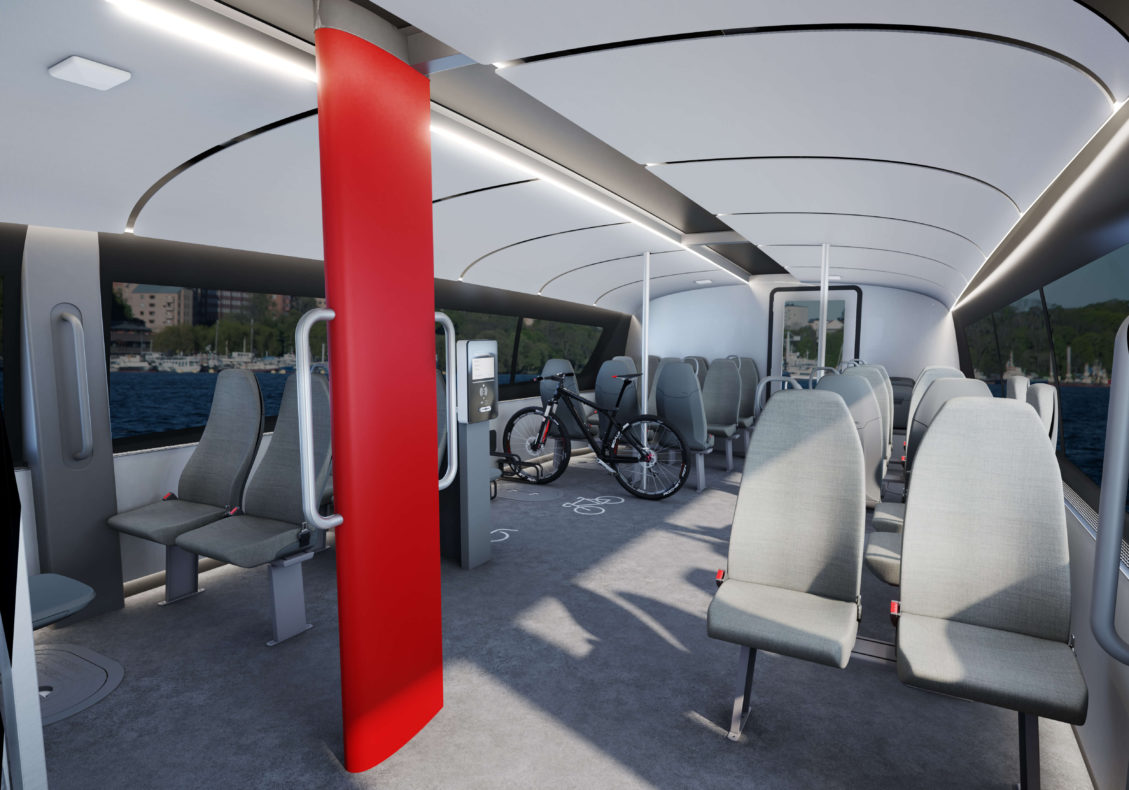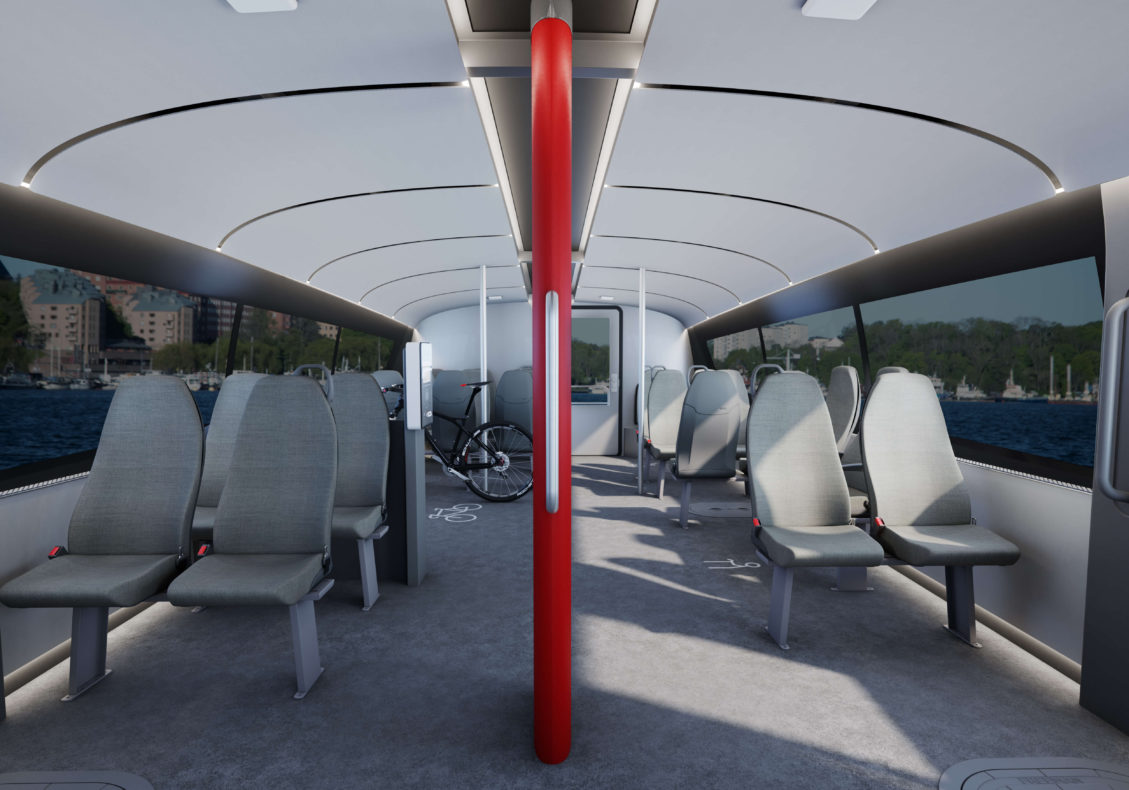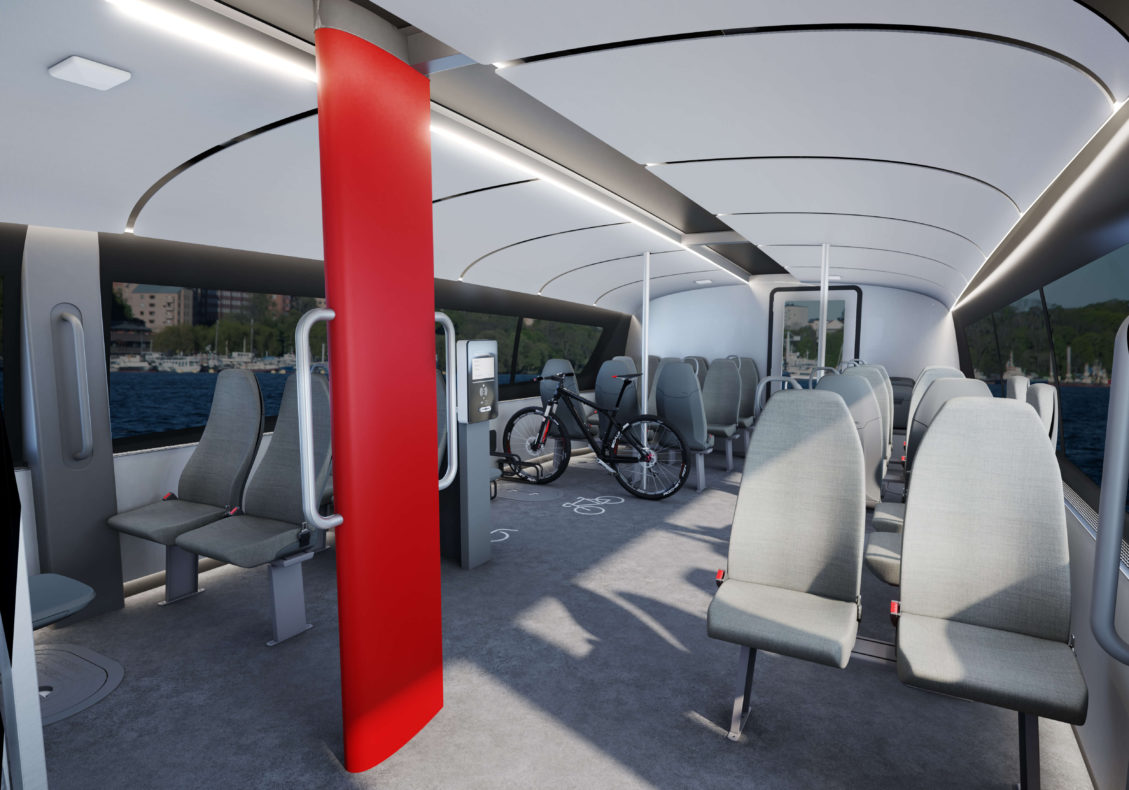 Future-proofing Stockholm city's archipelago.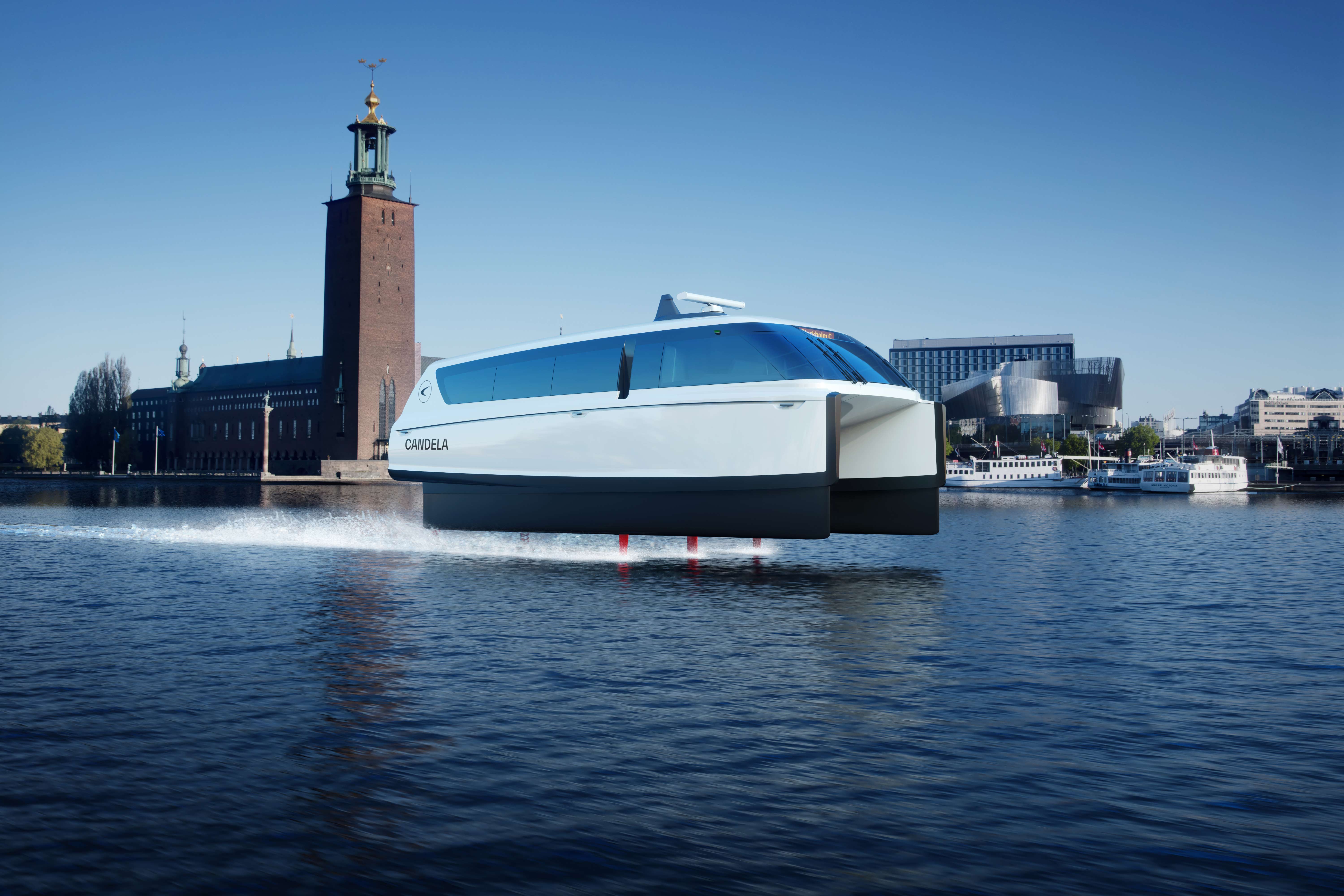 ---
Proving the case: The Stockholm Project
Candela's first P-12 Shuttle will be water-born at the end of 2022 and enter Stockholm city's fleet of public transportation ferries early 2023 as a pilot on one of its main routes. The pilot will run until the end of the year and evaluate the P-12's performance, including in terms of maneuverability, comfort, chargeability, wake and noise.
With a speed of between 20-30 knots and built for optimal boarding, the current bus and subway commute on a number of routes can be halved.
Given reduced energy consumption, low maintenance needs and possibility to increase passenger volumes, we estimate that operational costs will be reduced by at least 40%.
---
A Candela vs other forms of transport: A Stockholm route example. Ekerö Center to downtown Stockholm at 8 am on a Monday. Minutes of travel.
---
Hydrofoils function similar to airplane wings. As the water flows over the surface of the foil, the physics of the interaction between water and foil creates an upwards force, lifting the boat out of the water.
In January 2022 we initiated testing of the first prototype of the Candela C-8, our market leading successor to the Candela C-7.
With more than 100 C-8s on order, we are alone in being able to deliver market ready electric hydrofoiling boats.
---
Technical
specifications
Capacity
30 passengers, seated
Propulsion
2 x Candela C-POD
Service speed
25-27 knots
Range
50 nautical miles at 25 knots service speed
---
---
Frequently Asked Questions
---
---
---
---
---
---
---
---
Pre-order the P-12 to reserve your delivery. To continue, fill in the details below and we'll contact you shortly.
We are happy to answer any questions you might have. Fill in the details below and leave us a message.