Redefining urban waterborne transportation
Candela's purpose is to speed up the transition to fossil fuel free oceans and lakes. Our innovative P-30 is the world's first high-speed and long-range electric shuttle ship. Cruising at 20+ knots on computer-controlled hydrofoils, it consumes 80% less energy than conventional ships. Opening up our waterways for fast, zero-emission transport will revolutionize urban commuting.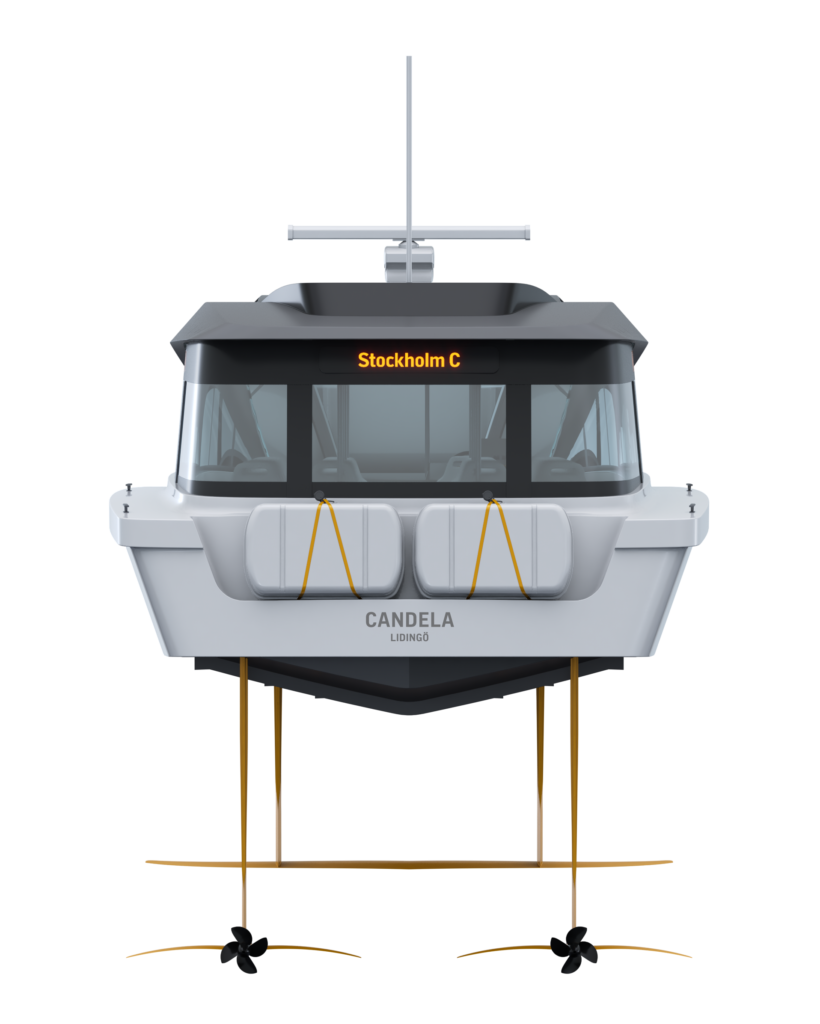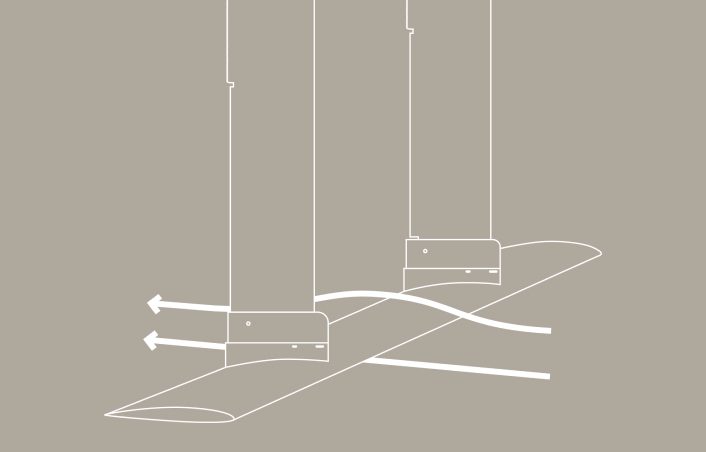 Not just a ferry, but a system
A Candela P-30 is not only a replacement for today's uneconomical and dirty diesel ferries. The ability to travel at an average speed of 60 km/h between stops makes it a compelling alternative to cars and buses. Hydrofoil ships require no additional, costly infrastructure, but instead make use of underutilized waterways to alleviate traffic congestion and pollution in urban areas.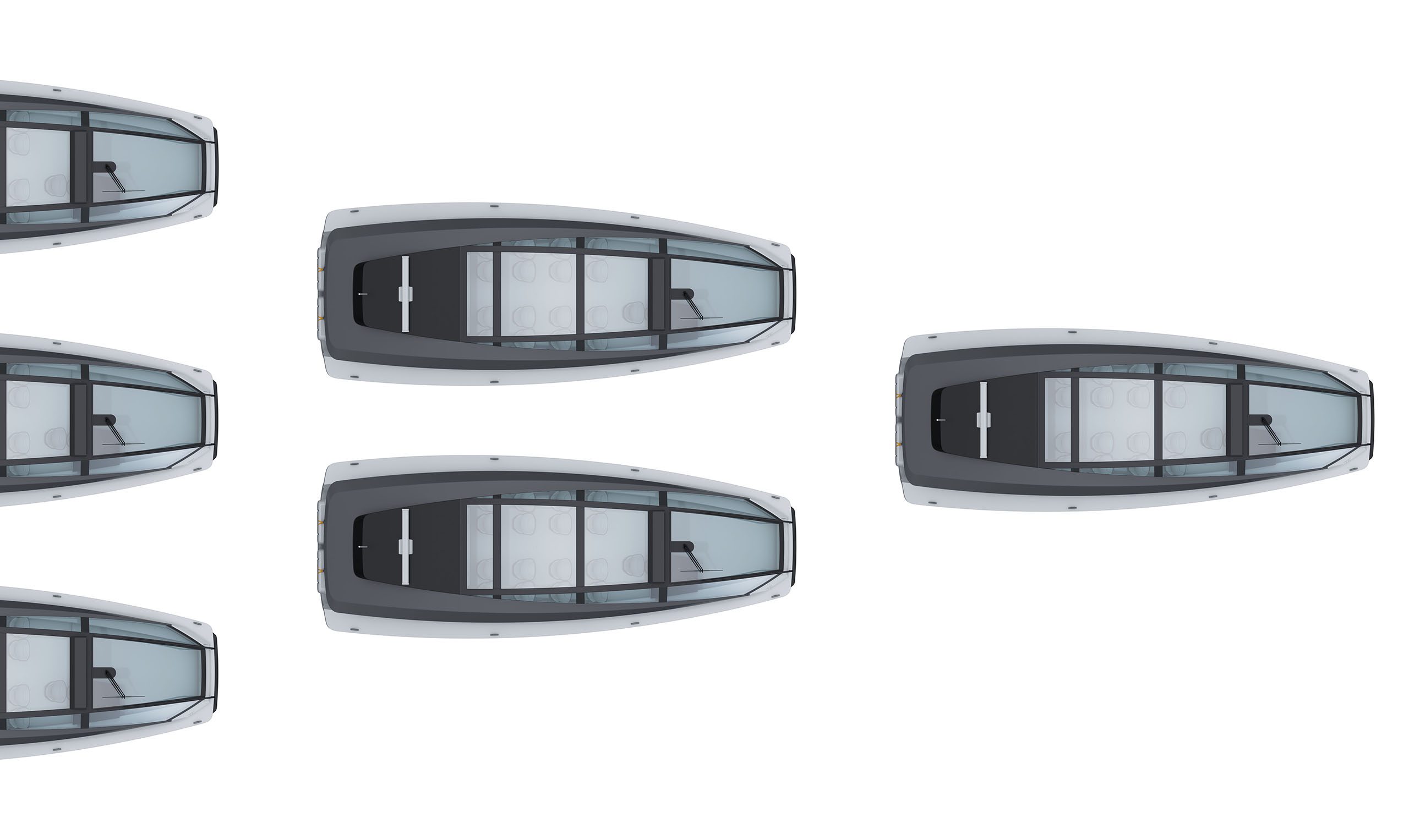 Scalable from 12 to 300 passengers
Our electric hydrofoil technology can be applied to a wide range of vessels, from 12 person taxi boats to 300 passenger ships.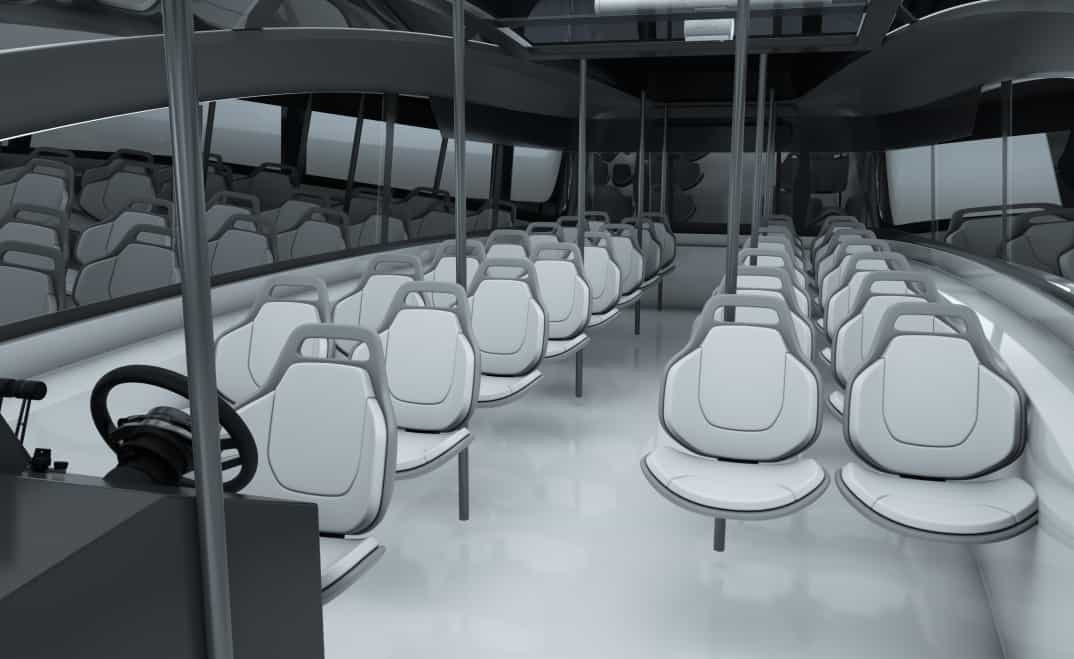 Today's ferries travel slowly on urban waterways due to massive wake generation. Candela's energy-efficient foiling technology permits 30+ knot speeds dock-to-dock without creating wake.
The result is a 50 % reduction in commuting times compared to today's ferries, as well as more frequent departures.
Cleaner cities
at a low cost
Current high-speed diesel ferries emit large amounts of greenhouse gases. Our shuttles use 80% less energy than conventional ships and have the ability to travel far and fast on pure electricity. This means a 100% reduction in emissions, particulate matter and NOx.
At the same time, Candela's efficency and maintenance-free electric drive train reduces ship operator's annual costs by 50%.
A better experience
for passengers
Computer-controlled hydrofoils ensure a safe and smooth ride, even in rough seas. Candela's proprietary Flight controller has been extensively tested and validated since 2014.
This means a 95% reduction of wave g force compared to conventional ships – and the very end of sea sickness.
A new standard for energy consumption
A comparison between the Candela P-30, our 11 meter ship for 30 passengers, and the most efficient light-weight diesel ferries of the same size.
| | Traditional diesel ferry | Candela P-30 | Reduction |
| --- | --- | --- | --- |
| Power needed | 589 kW | 88 kW | 85 % reduction |
| Energy consumption at 20 knots | 24 kWh/nautical mile | 3 kWh/nautical mile | 87 % reduction |
| Cost of fuel/electricity per hour | 36 € | 5 € | 85 % reduction |
| Service cost per hour | 10 € | 1 € | 90 % reduction |
Cutting-edge tech, already on the market
We're proud to be the proven leaders in marine electrification. Candela's electric foiling technology is already market-tested. The Candela Seven, the world's first and only electric foiling boat, has been in serial production since 2019 and is currently the best-selling electric boat in Europe.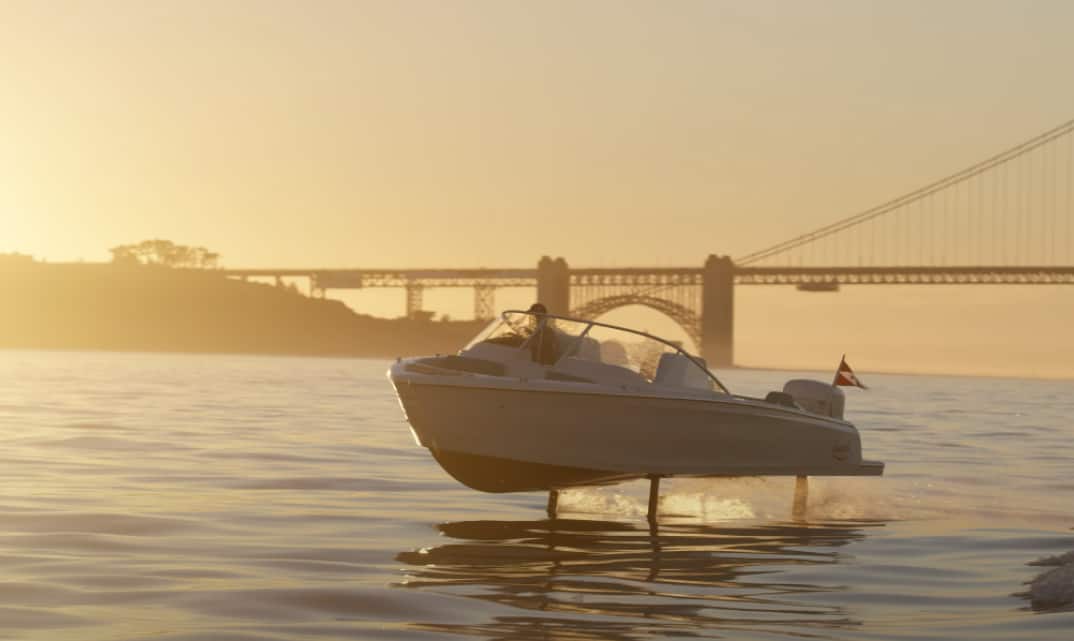 Do you want know more or hear how we can electrify waterborne transport near you? Fill out the form and our public transport team will reach out. If you prefer to send an email, instead, please reach out to erik.eklund@candela.com